Reward offered for Peck Park vandals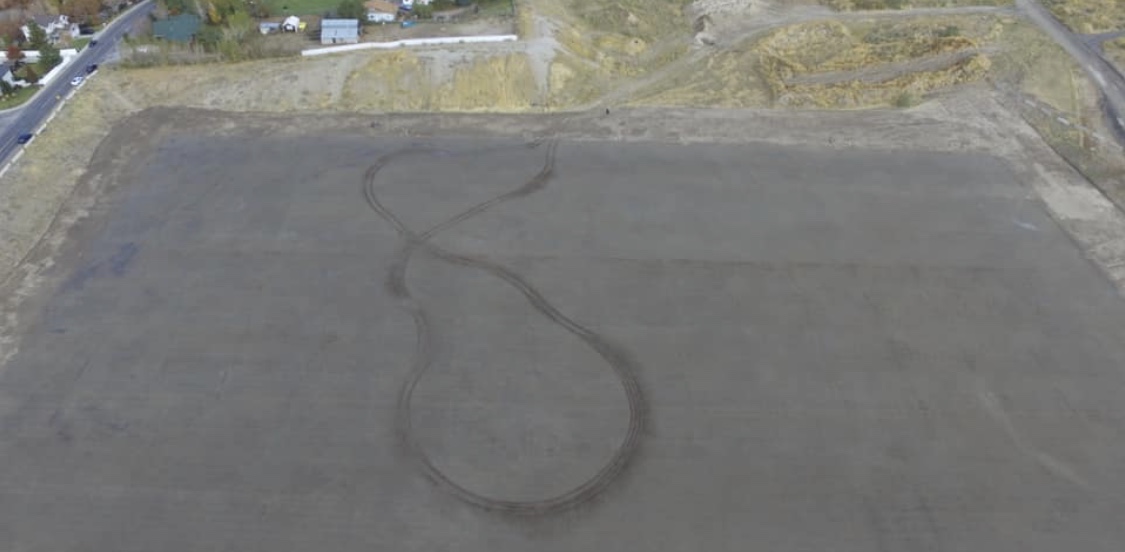 The Lehi Police Department is requesting the public's help in finding out who vandalized Peck Park, located at 1800 N. 300 East, last week. "Multiple areas in the park were torn up, including the recently seeded area for new soccer fields," said the Lehi Police Department in a social media post on Monday. "The vehicle used was a small 4×4 but could have possibly been a side-by-side UTV. We are offering a $500 reward for information leading to the arrest of the individuals," the post concluded.
"To be clear, this was an intentional act. There are signs. Gates are in place and new concrete barricades have been set around the perimeter. Access was difficult and made by driving over a dirt barrier," commented Lehi Mayor, Mark Johnson in a response to the post. "Many weeks of work have been invested in this property in preparation for placing the seed earlier. Both taxpayer and private money was involved here."
Peck Park was in the process of being graded and seeded for grass to provide recreational lawn and soccer areas. Anyone who has information regarding the incident is asked to call Lehi Police Department at 385-201-1005.