Porter's Place, alive and well in Eureka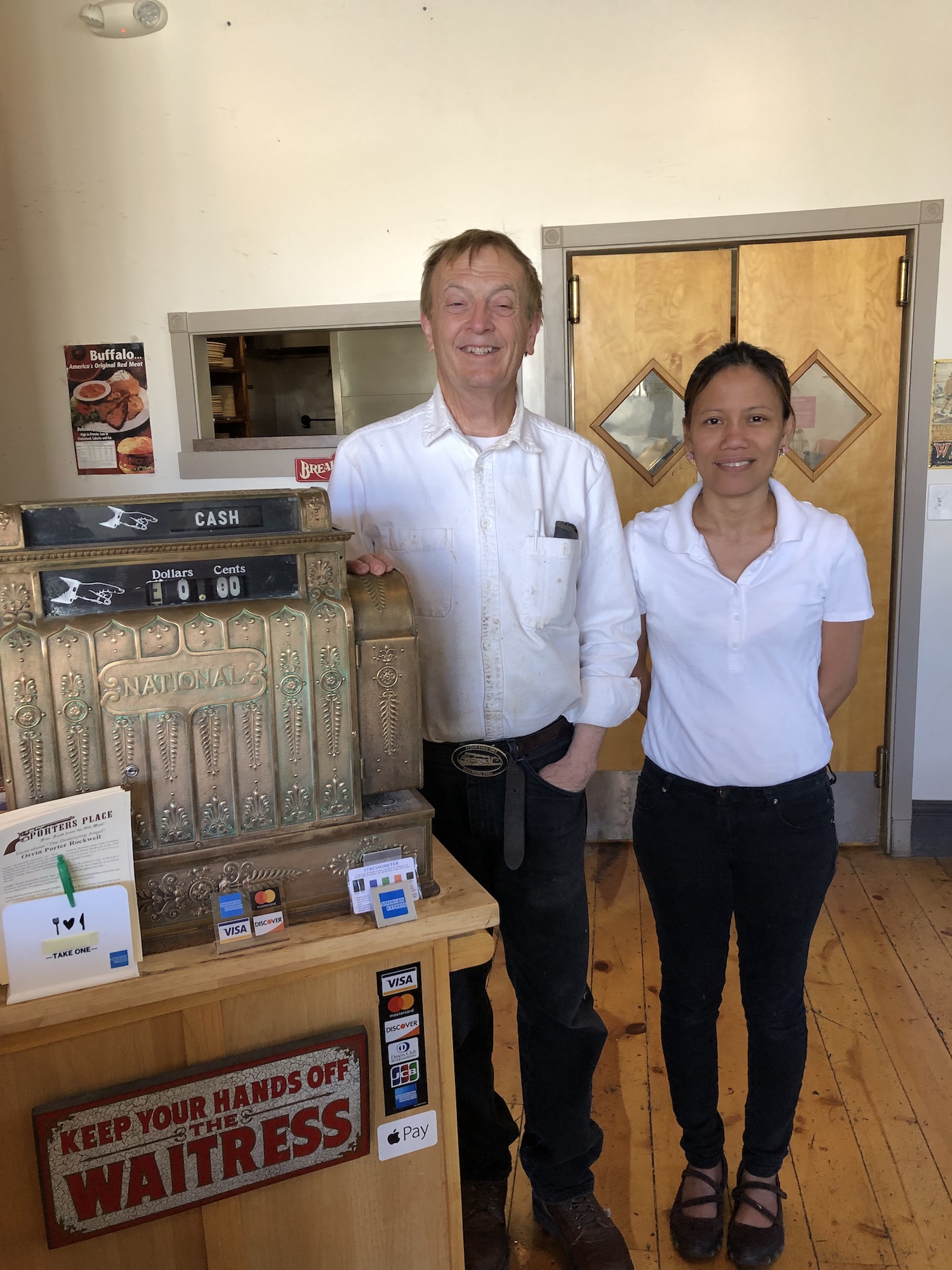 If you want a great afternoon ride, a trip to Porter's Place in Eureka is certainly worth the time. Those who love the signature food and good conversation will not be disappointed.
The popular Lehi restaurant relocated to Main street in the old mining town and is open for business. The exterior of the building has been restored and the inside is reminiscent of its original Lehi décor.
Bob Trepanier, Porter's Place owner, said, "We are doing ok. We still miss the people, but 50% of our business is from people who drive down from Lehi or the area to eat."
Trepanier said he is also planning on restoring a narrow-gauge steam engine and have it run between Eureka and Mammoth. "This will be an exciting addition to our business. I am in the process of getting an old Rio Grande right-of-way," he said.
The limitation to development in Eureka is the absence of natural gas, but Dominion Energy is coming, said Trepanier. He also said many of the old buildings along Main Street have been sold and are being restored. He foresees Eureka becoming a real tourist destination. Of note is the fact that just down the street from Porter's Place is Porter Rockwell's original log cabin. Tourists enjoy touring the log cabin on a regular basis.
Cher, Trepanier's wife, said there are certain times of the year when they can't keep up with the business–usually on weekends and holidays. "There are tourists on their way to the Sand Dunes who stop and eat. We also have a good take-out business."
When asked about the changes in his business since moving to Eureka, Trepanier said vendors don't make the trip to Eureka. "I have to make a trip to Salt Lake once a week for supplies. The only vendors I see are Coke and Sysco."
Those who want to see some history and enjoy one of your favorite Porter's Place meals, the ride is scenic whether you drive through Santaquin or through Cedar Fort and Fairfield. The hour-long trip makes a nice diversion from the hustle and bustle of Lehi.