Heroes suit-up to spice up Utah charity events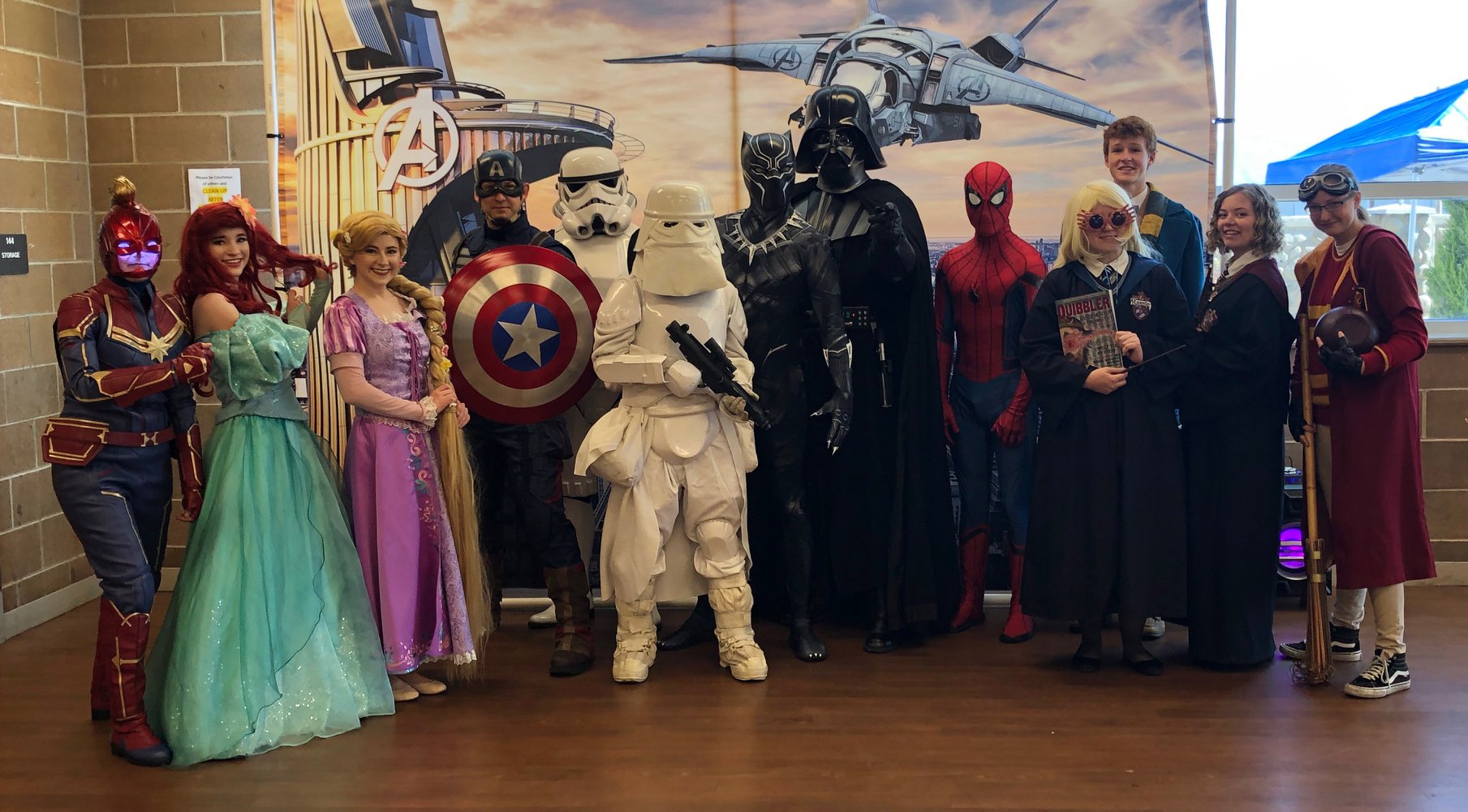 From a garage in Lehi, Avengers have assembled, and the Dark Side and the Rebel Alliance have come together to support charities and fundraisers all over the valley. The Utah Screen Stars show up in movie-accurate costumes to assist local groups with their events, never charging fees for their appearances.
Lehi resident and systems engineer Mike Handy built a Star Wars Storm Trooper costume in 1998. Handy visited sick children in the hospital in character and watched them light up when they saw him. "I knew we were on to something at an event in 1999. A woman asked if her blind son could touch the Storm Trooper costume. The boy felt the costume from head to toe, then he said, 'It feels exactly like I thought it would!' I saw that we could make a difference to kids," recalled Handy.
Over the last 20 years, Mike Handy has collected and built costumes and backdrops for Marvel, Star Wars, Harry Potter, Pirates of the Caribbean, and other Disney characters. Handy is heavily involved in community theater and he has recruited his theater friends to suit up for charity events. This group of about 30 regulars call themselves the Utah Screen Stars and they have made appearances at hundreds of charitable events, fundraisers, promotions, and parades for the last two decades.
The Utah Screen Stars have helped raise money for public libraries, school fundraisers, the Salvation Army, Toys for Tots, and the Peter Mayhew Foundation. (Peter Mayhew played Chewbacca in the Star Wars movies. His charity helps pay medical bills for children and adults in need.) "People tend to donate more to the Salvation Army bucket when the person ringing the bell is in a cool costume," said Handy.
The Make-a-Wish Foundation has enlisted the help of the Utah Screen Stars to deliver proclamations to children whose wishes have been granted. A few weeks ago, Handy and other Utah Screen Stars dressed as Avengers characters played baseball with a four-year-old boy as part of his Make-a-Wish proclamation event. The little boy loves baseball and Avengers, so the event really was a dream come true for him. "It is so rewarding to see kids smile and help great organizations raise more money," said Handy.
Most of the Utah Screen Stars appearances are meet-and-greet events where people stand with the characters in front of a backdrop for photos. Some events are scripted and require a little acting. "We have a number of people who are quite shy, but when they put on the costume, they suddenly get confident," said Handy. To join the Utah Screen Stars or schedule them for an event, go to utahscreenstars.com or send a message on their Facebook page.