MTECH Central Sterile Program makes hospitals stays safer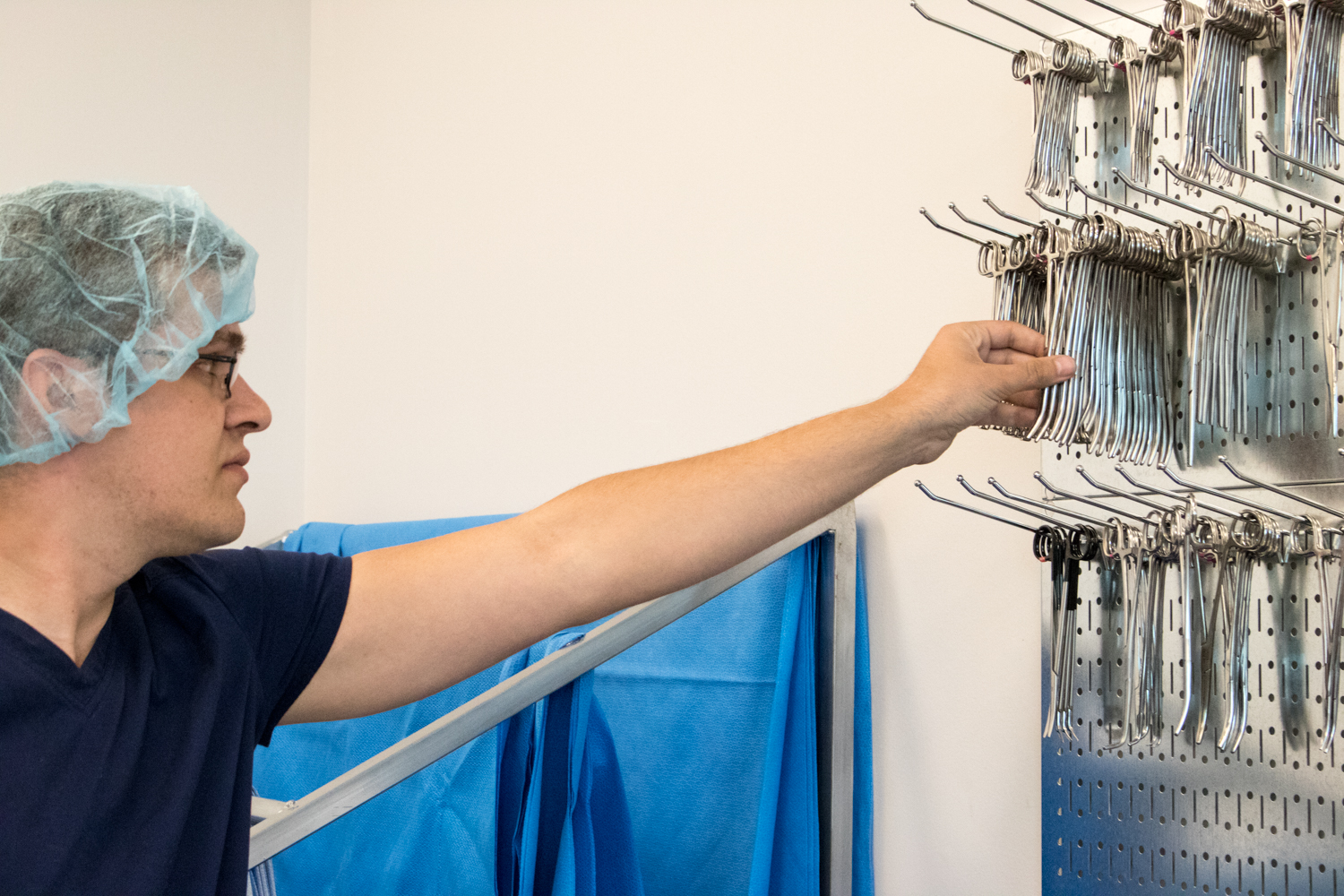 We know that in an operating room, everything must be sterile. The doctor's hands, the incision site, and every piece of equipment used. At the Mountainland Technical College Lehi Campus, students enrolled in the Central Sterile program are trained to ensure that every scalpel, set of forceps, and every other piece of medical equipment are sterile and ready for medical use.
Mountainland Technical College originally opened its doors in 1989, but the Lehi campus is currently expanding and has had great success helping thousands of students find rewarding careers. There are currently 850 students enrolled at the Lehi location and over 4,000 students attending in Spanish Fork, Orem, and Provo locations. The school's mission is centered on employability and the students enrolled are busy learning skills and trades necessary in our world today. One of these skills, vital to our medical community is sterilizing medical equipment.
The Central Sterile program at MTECH teaches students about processing instruments for surgeries and for medical clinics in the community. Many people are not aware of the exact process of sterilizing this equipment; it's "behind the scenes," but is the number one step in ensuring safe patient care. Making sure that each instrument is entirely sterile is a huge step in preventing infection and help keep people under anesthesia for as little time as possible.
Central Sterile focuses on sterilizing the basic 50 instruments most commonly used in surgery, but there are thousands of different tools used each day to save lives. MTECH students learn to disassemble instruments (if necessary)and reassemble them. They also learn tool usage, so they understand the importance of making sure their work is thorough. The students watch videos of surgeons using the various instruments in surgical and clinical procedures from a GoPro camera attached to the surgeon's head.
Tina Gillis, the Central Sterile program instructor at MTECH, is determined to ensure her students understand the importance of their critical role in medical procedure success. "This is a very technical and very detail- minded job," says Gillis, "you have to look in every tiny crevice of each instrument to make sure it is spotless."
Students entering the program hoping to receive jobs after they complete their 400 hours of training are having no trouble finding paying positions. With the rapidly increasing population along the Wasatch Front, new surgical centers and hospitals are popping up and need sterile technicians as soon as these students have completed the training. This demand means that students are getting paid to finish their externship, 400 hours in an office setting, that previously went unpaid.
Gillis attended surgical technology school in Portland and then became a scrub technician before her teaching career began. Her teach philosophy centers around an emphasis in psychology, teaching her students how to handle stress and be able to stay calm and kind around patients in the hospital. "You literally have to be perfect at your job. If not, you are putting others at risk," said Gillis.
Sterile technicians are crucial to the smooth operation of medical facilities. The Central Sterile program at MTECH is doing its part to ensure that Lehi's residents are safe when they undergo any hospital or clinical medical procedure. Those interested in a career as a central sterile technician are encouraged to visit www.mtec.edu.