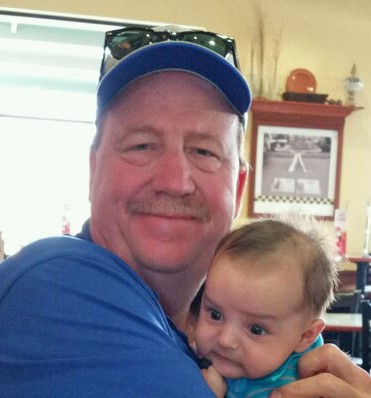 1964 – 2019
Ken R. Monson, age 55, passed away peacefully in his sleep on Monday, November 4th, 2019, in his home. He was born on September 14th, 1964, in American Fork to Tim and Bonnie Monson.
He was a 1982 graduate of Lehi High School. He worked for Lehi City Street Department as an equipment operator, displaying a passion for his work. Ken lived his life simply by; playing golf, riding around in his truck, ATV riding, and playing with his grandson. Ken would always put others before himself and would help out whenever he could, and thoroughly appreciated the friendships he had built through his career and hobbies.
He is survived by his parents Tim and Bonnie; his daughter Rachel (Anthony) Rodriguez; and grandson Ayden, as well as the hearts of many family and friends.
Family and friends are invited to the Wing Mortuary, 118 East Main Street, Lehi, Utah 84043 for viewing from 12 p.m. to 1 p.m., followed by a graveside service directly after at the Lehi Cemetery, 1100 North 400 East, on Friday, November 8, 2019. Online guest book at wingmortuary.com.