Elretta Louise Bradshaw Miller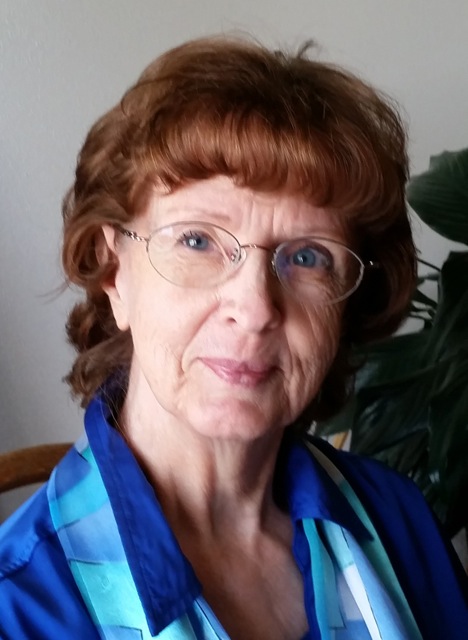 1931-2019
Elretta Louise Bradshaw Miller (88) loving wife, mother, grandmother, and great-grandmother passed from mortality in her home surrounded by her family on December 10, 2019. Elretta was born on the kitchen table in Manderfield, Utah on February 4, 1931, to George and Rose Ellen Muir Bradshaw and was the youngest of nine children. She grew up in Beaver, Utah where she met the love of her life, William Albert Miller. They were married in the St. George Temple on December 21, 1951, where they were sealed together for time and all eternity. She supported her husband in scouting, dentistry, and church and worked as a civilian clerk for the United States Air Force,
Elretta was a loving mother who raised, nurtured and loved her five children. She was active in the local community, working with the 4H, Boy Scouts, and PTA. She loved God and accepted opportunities to serve Him gratefully in callings like Cub Scout Den Mother, Primary teacher, Young Women's and Relief Society. She served with her companion at the Church Genealogy Mission in Salt Lake for four years and the Provo Missionary Training Center for four years and as a Mt. Timpanogos Ordinance worker for 11 years.
Talented in many things, she excelled in cooking, painting, and spending as much time as possible with her family. Her paintings are proudly displayed in her home and the homes of all her children.
Elretta was preceded in death by her parents, George and Rose Bradshaw (Beaver) her daughter, Nancy Louise Miller Brailsford, a granddaughter Jamie Lee Miller, her siblings Elizabeth LaPriel (Jess) Edwards, George Roy (Noma) Bradshaw, Norma (Cecil) Edwards, Melvin (Drucilla) Bradshaw, Alvin (Larine) Bradshaw, John (Julia) Bradshaw, Harold (Marilyn) Bradshaw and brother-in-law Basil Rawlins.
Elretta is survived by her husband, William, children William (Brooke) Miller, Brad (Sharell) Miller, Julie (Russ) Walters, and Michael Miller, sister Alice Rawlins, 31 grandchildren, and 25 great-grandchildren.
Funeral services will be held at the Lehi East Stake Center (851 North 1200 East) at 1 p.m. on Saturday, December 14. A viewing will be held at Wing Mortuary on Friday, December 13, from 5-8 p.m. and at the Lehi East Stake Center prior to the funeral services from 12 to 12:45 p.m. Interment will be at Lehi City Cemetery. In lieu of flowers the family requests donation to the Church of Jesus Christ of Latter-day Saints General Missionary fund.