Jarman to challenge Anderegg in District 13 State Senate race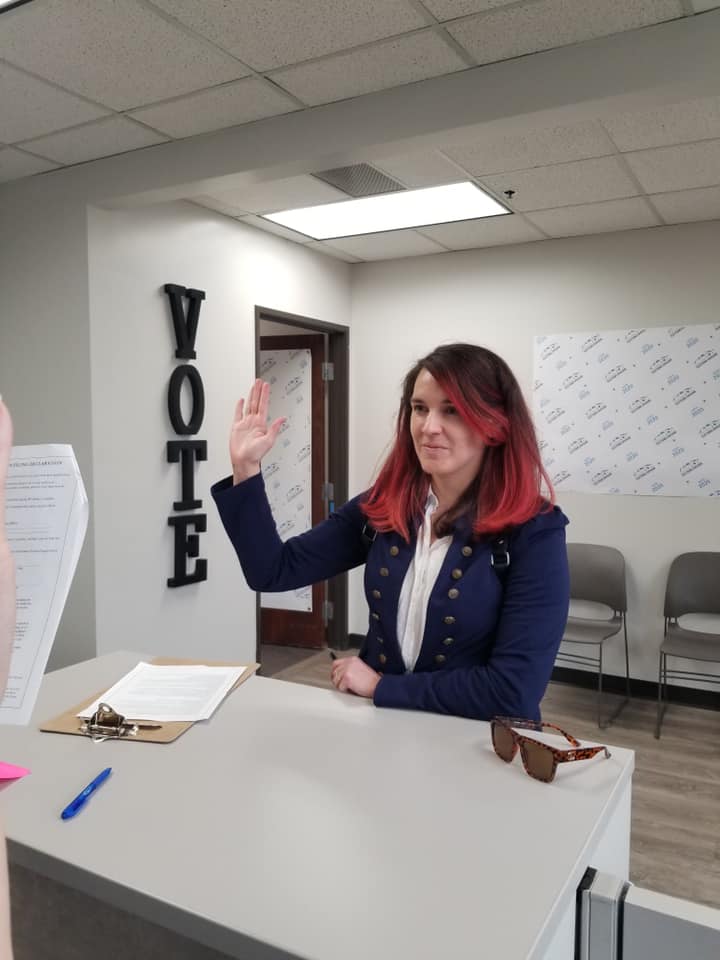 Jake Anderegg is running for reelection this year in the Utah State Senate. Anderegg, who represents District 13, which includes Lehi, Saratoga Springs, and Eagle Mountain, has held this seat since 2017. Anderegg previously served as the District 6 Representative in the Utah House.
With the candidate filing period concluding on Thursday, March 19, Anderegg saw no challenger from his own Republican Party but he will be challenged by Democrat, Lyndsey Jarman. Jarman is both a resident and kindergarten teacher in Saratoga Springs.
Jarman was reached by the Lehi Free Press last week after filing her Declaration of Candidacy.
LFP: Lyndsey, why are you running for a seat in the Utah State Legislature?
Jarman: I am running because I believe that all Utahns deserve a choice in who is representing them. Often candidates in Utah run unopposed, which removes the power of the people to have a hand in their representation. I want to empower the families of Senate District 13 with a choice this November. I am also passionate about supporting Utah families and making sure that every child in Utah has access to quality education.
LFP: What do you consider to be the largest issue facing the State?
Jarman: Utah is a wonderful place to live and raise a family. We have access to great schools, amazing recreation, good jobs, and an amazing community. We need to consider ways to support Utah's growth while maintaining Utah values. This means making sure that all families have access to housing, education, childcare, preschool, and medical care. We are also currently facing a pandemic crisis that will have a lasting effect on the welfare of Utahns. We need to make sure that there are programs and support systems in place that will help our most vulnerable populations through this time of great need and help them get back on their feet when the crisis is over. I am also running to support our brave servicemen and women who put themselves at risk for the sake of others.
I want them to have the support that they need as well.
LFP: What would you like to accomplish if elected?
Jarman: My primary goal if elected would be to partner with our local school district and each city's leadership to support their needs and the needs of our community. As a kindergarten teacher, I would increase access to full-day kindergarten and high-quality preschool and childcare. I would support initiatives that provide access to healthcare for all families. Our community around Thanksgiving Point is also experiencing a high degree of growth and our city leaders will need a partner in the legislature who can help grow our communities in a way that provides equitable conditions for all families, protects the environment, and makes sure that ballot initiatives that represent the will of Utahns are fulfilled at the State level.
LFP: Anything else you would like voters to know about you?
Jarman: As a Mom and a schoolteacher of 13 years, I want voters to know that my priorities will always be families and especially children. I am especially concerned about the children of our most vulnerable families and I want every child in Utah to be provided with all the help that they need to grow into healthy, happy, and productive citizens of the great state of Utah.