Pioneer matmen fall on road, go 4-1 at 5A Duals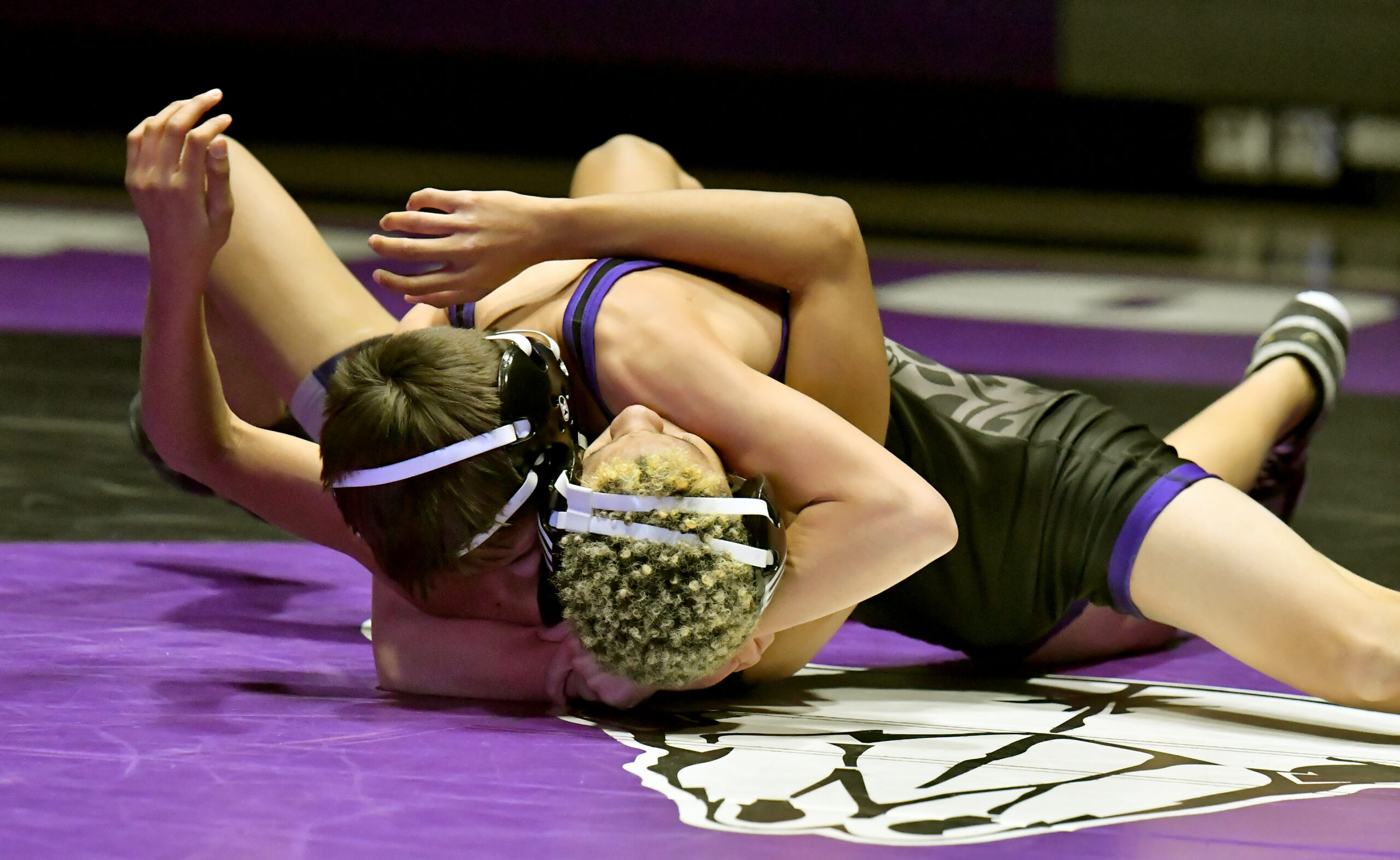 Staff Writer | Lehi Free Press
The Lehi wrestling team lost a Region 7 dual at Mountain Ridge on Jan. 21 but rebounded with a strong showing on the weekend, posting a 4-1 team mark during the 5A Duals at Mountain View on Jan. 22-23.
The Sentinels prevailed in Thursday's contest 48-25. For the Pioneers, Anderson Packer defeated Danny Reyes by 3-2 decision at 120; Ammon Cannon scored an 11-0 major decision over Josh Perry at 126; at 182, William McCleary pinned Cody Stewart in 2:32; and at 285, Nathan Bulpitt registered a fall over Caleb Grant in 2:55.
In the 5A Duals, Lehi topped Cottonwood 63-12; defeated Maple Mountain 45-23; dominated Timpview 57-24; outlasted Wasatch B 45-33 but bowed to Wasatch A 51-27.
Coach Dan Rice reported that four of his wrestlers were undefeated at this event: Parker Richins at 106, Cole Elderedge at 170, Isaac Terrell at 220, and Bulpitt at 285.
These four accounted for all of the points against Wasatch A with the addition of a 4-3 decision earned by McCleary over Kolby Cluff. Elderedge pinned Alexander Budd at 5:40; Terrell beat Hunter Probst by fall at 3:03; and Nathan Bulpitt retired Austin McNaughtan by pin at 5:22.
Against the Colts, additional contested victories were posted by Packer with a fall (2:31) at 120; Cannon with a quick pin (0:30) at 126; Mason Fink, who registered an 11-9 decision at 138; Chans Black with a fast fall (0:46) at 160; and Trevor Bulpitt with a near-instantaneous pin (0:11) at 195.
In the match with the Golden Eagles, the winners all scored falls except Fink, who won a 6-4 decision. Others scoring points in competition included Richins (1:07), Packer (4:24), Elderedge (0:22), McCleary (0:42), Trevor Bulpitt (1:30), Terrell (0:15) and Nathan Bulpitt (3:22).
In the dual against the Thunderbirds and a few substitutes from other schools, Black won by 7-5 decision over his Box Elder opponent, and the rest of the Pioneer bout victors made first-period pins: Richins (0:22), Packer (0:33), Cannon (0:23), Elderedge (0:41), Trevor Bilpitt (0:22), Terrell (0:13) and Nathan Bulpitt (1:34).
Black scored a 14-7 decision over his Wasatch B nemesis. Teammates scoring falls in that dual included Cannon (3:07), Elderedge (0:22), Terrell (0:51) and Nathan Bulpitt (2:02).