Pioneer swimmers finish fifth at region meet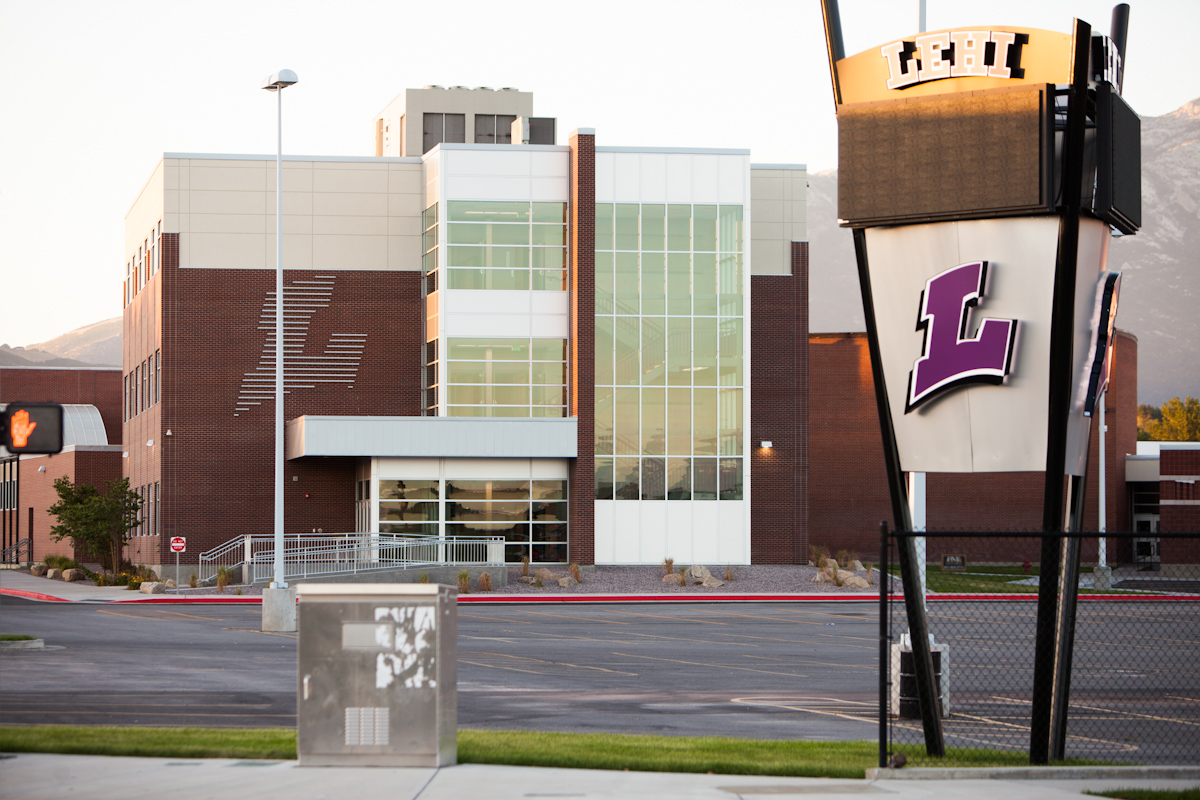 Beky Beaton | Lehi Free Press
In the final competition prior to the state meet, the Lehi swim team came in fifth in the combined scores of a tight race at the Region 7 meet Jan. 29-30 at the Provo Recreation Center.
With points split nearly evenly between the boys and the girls results, the Pioneers with 425 points finished just behind Orem at 431 and just ahead of Timpanogos at 424. With large teams, Alta (733.5) and Timpview (720) earned the top two spots.
Here are the results, in order of the events.
In the girls 200-yard medley relay, Lehi finished third with Maddison Burnham, Madelyn Wilkinson, Addi Zobrist and Sydney Zurmely. The boys were second, with Bridger Smith, Jacob Logsdon, Bryce Broadhead and Andrew Pulham.
In the girls 200-yard freestyle, the top Pioneer finisher was Rilynn Smith in ninth place. Broadhead finished fourth and Damian Brown seventh in the boys event. In the boys 200-yard individual medley, Bridger Smith earned fourth place.
Maddie Burham came in seventh and Zobrist was eighth in the 50-yard freestyle. Pulham came in 11th for the boys. Broadhead claimed the gold medal in the 100-yard butterfly. In the 100-yard freestyle races, Ali Nielsen was 16th for the girls and Matt Pendleton came in 11th for the boys.
In the 500-yard freestyle, Rilynn Smith finished fifth. Next event was the 200-yard freestyle relay, in which the Pioneer girls took fifth with Liesel Ford, Carmen Soderquist, Wilkinson and Jana Patlan. The boys team was fourth with Pendleton, Pulham, Ashton Hellwell and Tanner Bergstrom.
In the 100-yard backstroke, Maddie Burnham came in sixth and Bridger Smith captured bronze while Pulham was seventh. Lehi made a strong showing in the 100-yard breaststroke, with Zurmely second, Wilkinson third and Zobrist sixth in the girls race and Brown fifth for the boys.
In the 400-yard freestyle relays, Lehi came in sixth in the girls race with Maddie Burham, Patlan, Zurmely and Zobrist, while the boys were fourth with Pendleton, Bridger Smith, Brown and Broadhead.
Swimmers are awarded entry to the state meet based on their best times from throughout the season. Those with the top 30 times in the state for each event in the individual classifications earn the chance to compete.