Falcon swimmers end regular season with region meet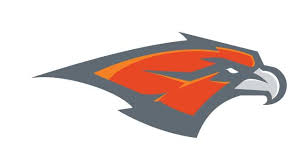 Beky Beaton | Lehi Free Press
The Skyridge swim team competed in the final meet of the regular season Jan. 30 at the Davis Recreation Center. This event was for all teams in Region 4 and represented the last opportunity for swimmers to earn a state berth by posting a time in the top 30 for their event and classification.
Here are the best Skyridge results by race in meet order.
In the 200-yard medley relay, the Falcon girls finished fifth with Cierrah Scholes, Anya Clark, Dani Cannon and Katelyn Andrist. The boys were sixth with Connor Seppi, Nate Moir, Tylan Spencer and Andrew Davidson.
Andrist was barely out-touched in the 200-yard freestyle to finish with the silver. Moir was the top Skyridge finisher in the boys event in 10th place. Kate Pollman was 10th in the 200-yard individual medley while Wade Ogden earned fifth place in the corresponding boys race.
Anya Clark was 21st in the 50-yard freestyle and Carter Goeringer was 13th for the boys. Cannon earned the gold in the girls 100-yard butterfly and Taylor Brown finished 10th for the boys. Scholes was 13th in the 100-yard freestyle and Davidson came in seventh in the boys event.
Andrist outswam everyone in the girls 500-yard freestyle to capture the gold medal by more than 13 seconds. The boys event was much closer, with Moir coming in fourth but trailing the winner by less than seven seconds.
The Falcon girls were sixth in the 200-yard freestyle relay with Pollmann, Jayde Matthews, Laynee Johnson and Clark. The boys finished fifth in their race with Ogden, Joshua Brown, Calvin Carr and Goeringer.
Cannon came in fourth in the 100-yard backstroke. Skyridge claimed three of the top eight spots in the boys event with Spencer fifth, Seppi sixth and Spencer Stowers eighth. Clark was seventh in the 100-yard breaststroke while Ogden was 10th for the boys.
In the 400-yard freestyle relay, the Falcons claimed fourth in both races. The girls squad included Cannon, Scholes, Johnson and Andrist, and Spencer, Moir, Seppi and Davidson swam for the boys.