Skyridge teams exit tourney after valiant fights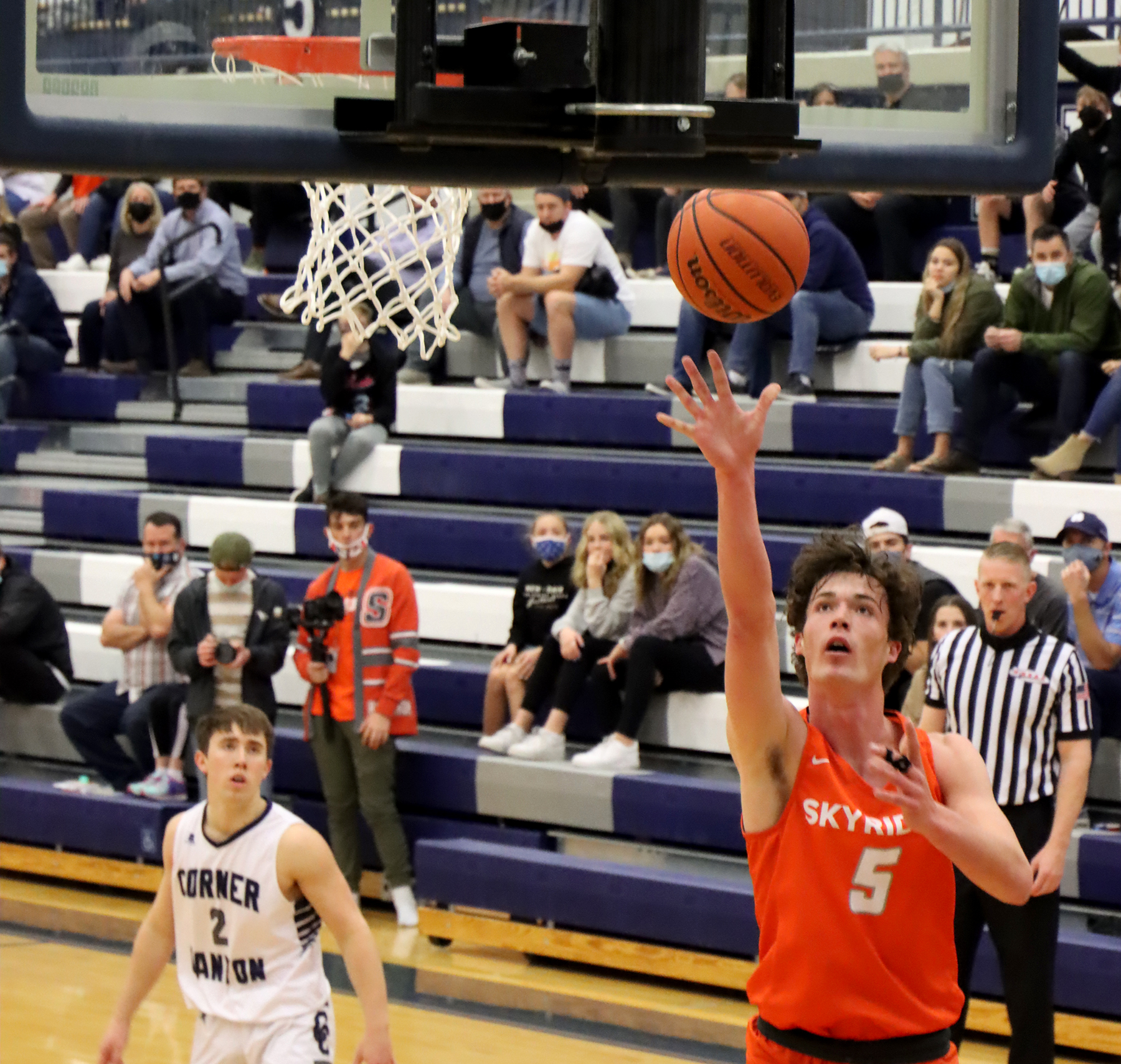 The Skyridge boys and girls basketball teams both gave impressive efforts on the road in their quarterfinal contests on Tuesday night, but the tournament runs for both teams ended at the hands of their higher-seeded opponents.
Fremont 49, Skyridge 39
The No. 7 Falcon girls had to take a long bus ride to face the undefeated No. 2 Silverwolves. Skyridge gave the Region 1 champions the tightest game they've played all season.
Hopelessly outsized by the Fremont skyscraper roster, the Falcons nevertheless played them toe-to-toe in the first quarter and outscored them 21-15 after returning from the locker room during the third quarter, but the height advantage just proved to be too much to overcome.
The Skyridge girls finish the season at 13-8.
Corner Canyon 56, Skyridge 53
Because all of the Region 4 teams advanced to the quarterfinals, the No. 6 Falcon boys had to play No. 3 Corner Canyon for the fourth time this season.
In the most recent prior meeting on Feb. 5, the Chargers cruised to a 30-point victory. That wasn't the case this time. Skyridge led for a substantial portion of this contest and was in a position to win it right up to the final whistle. The ball just didn't bounce their way at the end.
The Falcon boys post a 15-9 record for the year.
Check back later for the full stories from each contest.