Potential County Commission candidates emerge to replace Ainge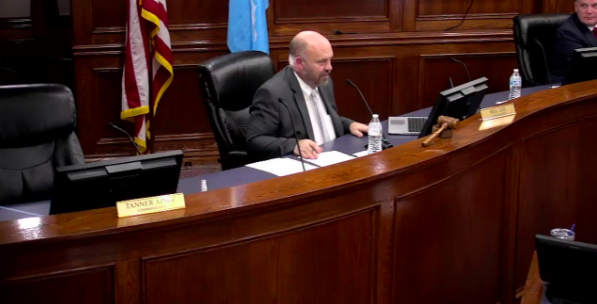 The Utah County political landscape will look different in the coming weeks due to Commissioner Tanner Ainge's resignation. Ainge resigned Wednesday, March 17, 2021. He was the last standing commissioner from the 2019 property tax increase after Tom Sakievich ousted commissioner Nathan Ivie in the 2020 election.
Ainge cited the overwhelming workload (he is currently in military training in Virginia), an appointment to Governor Spencer Cox's Economic Development board and career opportunities in the private sector for his resignation.
His vacancy will be voted upon and chosen by members of the Utah County Republican Party Central Committee in an upcoming special election to be held in April. 
With the filing window for candidates coming next week, the following are potential replacement names swirling around social media:
1. Amelia Powers Gardner, current Utah County Clerk/Auditor.
2. Rod Mann, current Highland City Mayor.
3. Steve White, former Utah County Commissioner.
4. Chris Forbush, former candidate for Utah County Commissioner.
5. Brian Voeks, current policy advisor for Commissioner Bill Lee.
6. Adrielle Herring, Campaign Manager for Congressman John Curtis.
7. Chris Herrod, a former member of the Utah House of Representatives.
The candidates who have officially announced their intention to run for the seat are Amelia Powers Gardner and Rod Mann. The official list of declared candidates will be reported after next week's filing deadline concludes.