Local cycle store to host open house tonight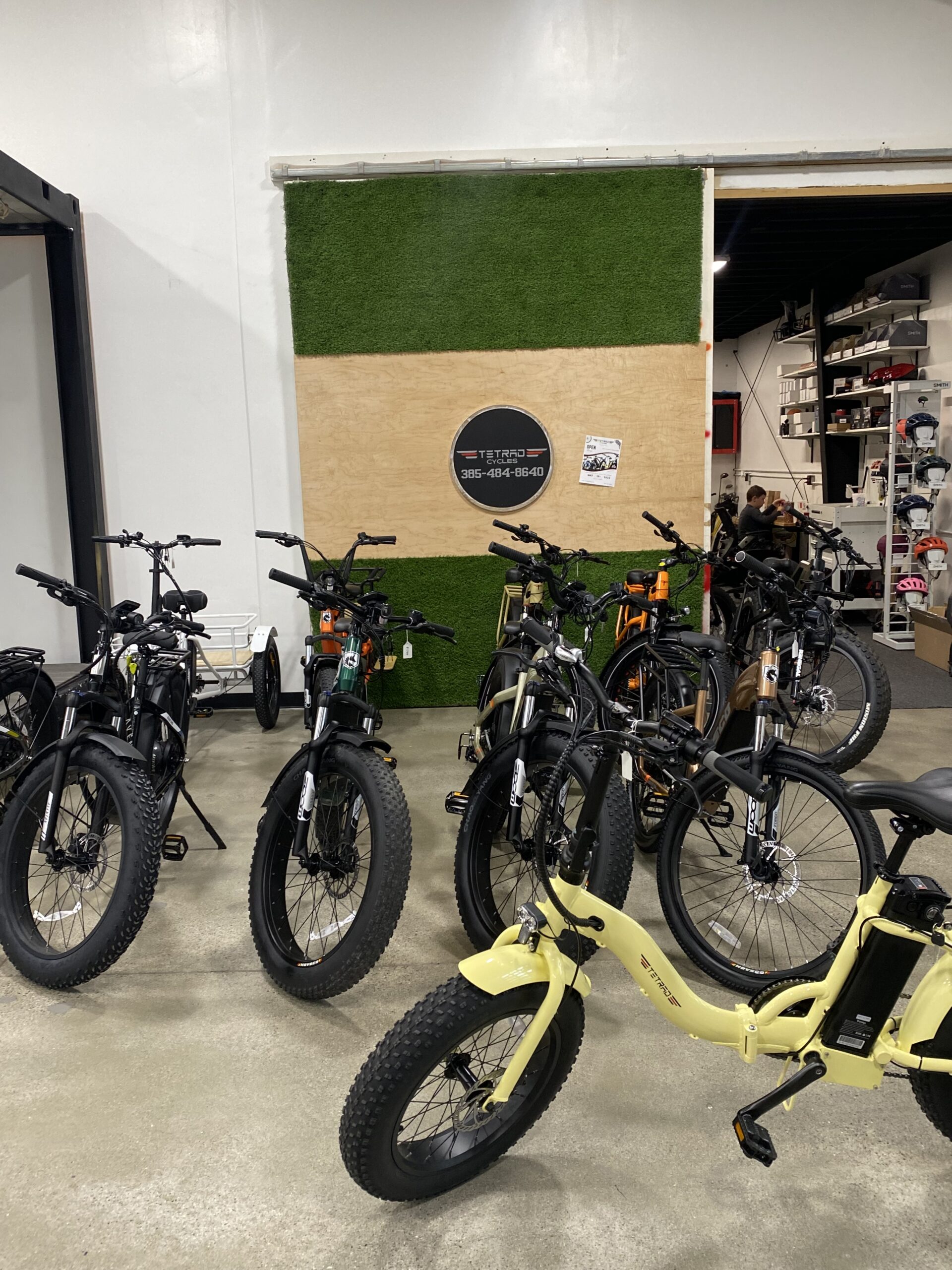 Jillian Rose | Lehi Free Press
Tetrad Cycles, a local e-bike store, is hosting an open house on May 19, 2023, from 6 to 9 p.m. at their store, GYVR Hub, 1657 North State Street in Lehi.
Though Tetrad Cycles opened its doors in December of 2022, founder Marti says her family's love for cycling started several years ago, "My husband and I both loved riding bikes. Once he tested an E-bike, it was over for us." Along with their two children, Marti and Brady routinely load up their e-bikes with trailers full of camping chairs and the family dog to hit the road.
"You can ride them as a manual bike," said Marti, "But when they turn on, they have pedal assist. It is so much fun to be out there, the wind in your face and bugs in your teeth."
As far as inventory is concerned, plenty of bike brands are available for customers. Many brands allow customers to try out the merchandise before purchase—a luxury only a brick-and-mortar store can offer.
According to a New York Times article in 2021, "Indeed, e-bikes are everywhere. According to the market research firm NPD Group, the pandemic bike boom boosted e-bike sales by 145 percent from 2019 to 2020, more than double the rate of classic bikes."
While estimates vary, industry experts put the number of e-bikes Americans brought home in 2020 somewhere around half a million. (In comparison, they bought 231,000 all-electric cars in that period, according to the Pew Research Center — a rate of about two to one.)
And that growth does not seem to be slowing. Deloitte projected that between 2020 and 2023, 130 million e-bikes would be sold worldwide. Now, e-bikes — not cars — appear to be the world's best-selling electric vehicle or E.V.
If you or another outdoor enthusiast would like to show patronage to Lehi's budding e-bike shop, consider attending the open house this coming Friday.