Mo' Bettahs lands endorsement deal with golf superstar Tony Finau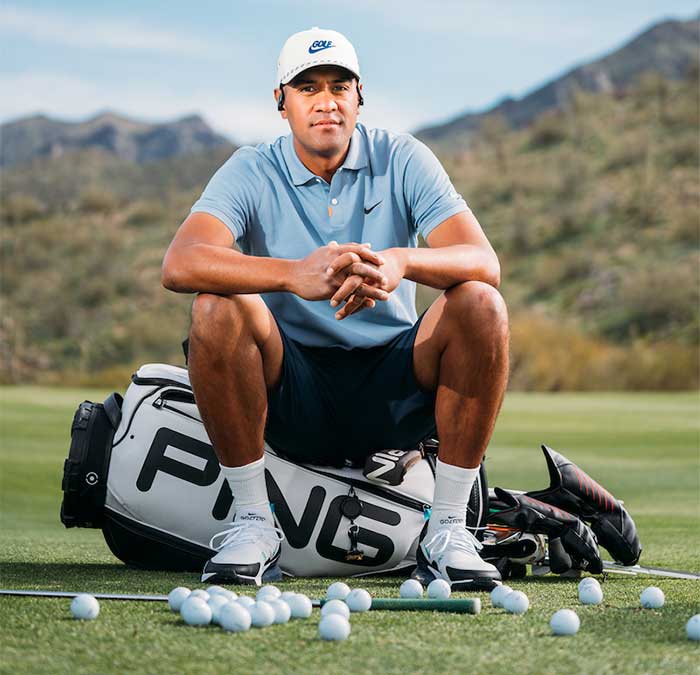 LEHI, Utah (May 10, 2023) — Mo' Bettahs Hawaiian Style Food just inked a new endorsement from a longtime fan. Tony Finau, six-time PGA TOUR winner and one of the stars of Netflix' hit docuseries, "Full Swing," has partnered with the popular fast-casual concept as it continues its expansion.
"Mo' Bettahs has been my go-to for a long time," said Finau, who has family in Hawaii and is coming off a victory at the 2023 Mexico Open at Vidanta. "Kimo and Kalani Mack have created the true taste and experience of eating in Hawaii. I'm thrilled to join the Mo' Bettahs team and am proud to partner with them as they expand across the country," added Finau.
Founded in Bountiful, Utah, by Kimo and Kalani Mack, two brothers from Hawaii, Mo' Bettahs serves authentic Hawaiian-style food in the iconic plate lunch style. Mo' Bettahs' "ono grindz" are now served in 42 stores across six states, with 14 additional locations in development.
"We are honored to have Tony join our 'ohana," said KimoMack, co-founder. "I've followed Tony's career since the early days and have been rooting for his success. He's repped the Polynesian culture so beautifully. Mo' Bettahs is all about food and family, and we're proud to partner with someone who appreciates and loves the islands as much as we do."
The endorsement is a partnership with a shared love of food and community. Mo' Bettahs will work with the Tony FinauFoundation to align with their initiatives and purpose of supporting youth, inspiring learning and spreading "aloha."
"It's been incredible to watch this partnership come to fruition. An endorsement does not often come together as authentically as this one did. Tony and his team were true professionals throughout the entire process," said Andrew K. Smith, managing partner and co-founder of Savory Fund, the primary investor for Mo' Bettahs. "Tony is the perfect ambassador, and we can't wait for people across the country to fall in love with Mo' Bettahs aswe did. This is truly a win for both teams."