Skyridge football stuns #1 Cavemen to earn title try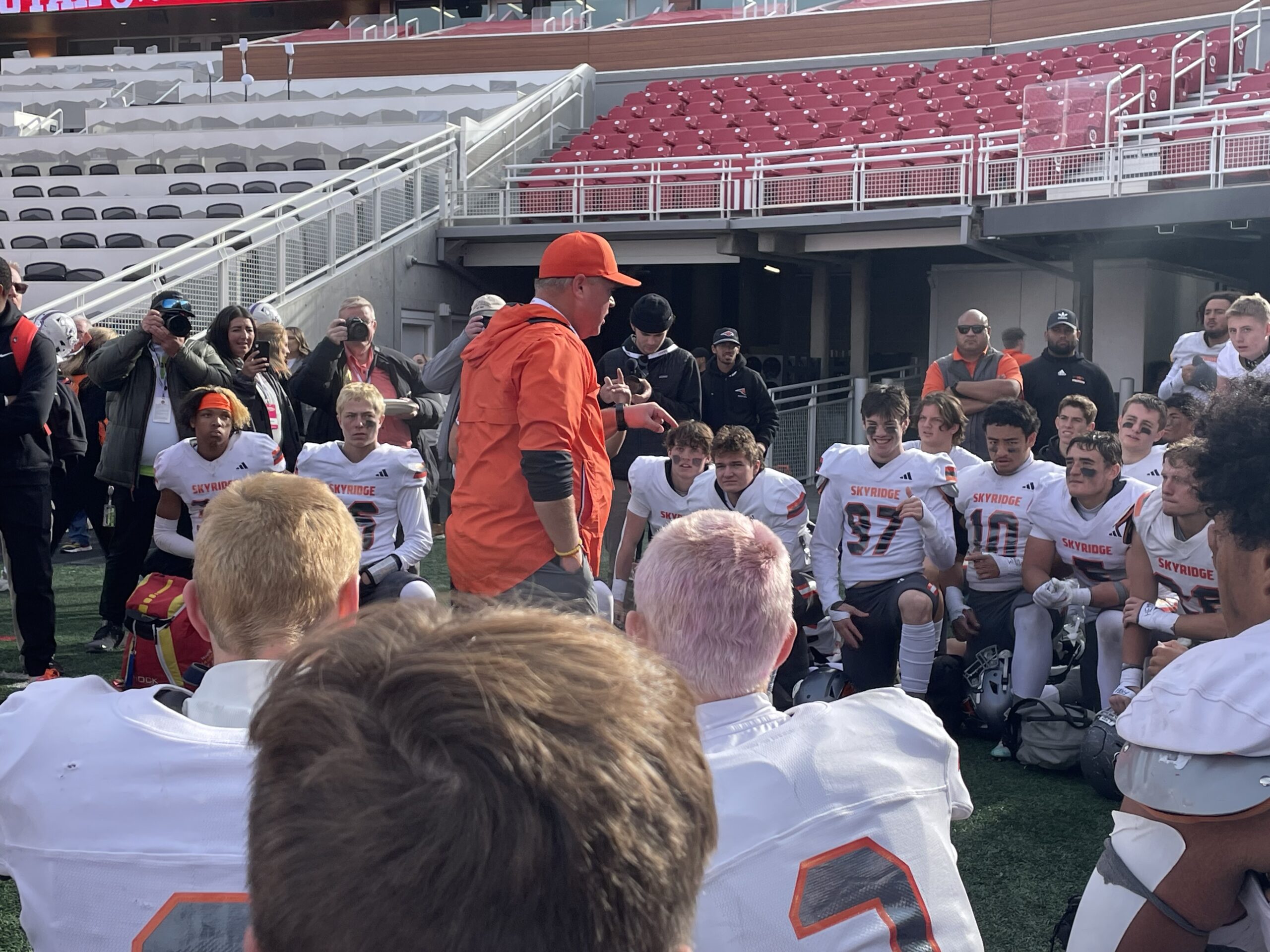 Despite a week full of distractions, the No. 4 Skyridge football team played inspired from the opening whistle to build a big lead and then held on late to beat top-ranked American Fork 34-21 in the 6A state tournament semifinals on Friday afternoon(Nov. 10).
After a tentative start by both sides, the Falcons got on the board first when senior quarterback Jackson Stevens connected with senior wide receiver Trent Call for a 15-yard touchdown with 4:04 left in the first quarter and junior kicker Blake Hester made good on the PAT for a 7-0 start.
The teams went back and forth after that for a while until Skyridge began a long drive midway through the second period. After 13 plays and 71 yards, senior wide receiver La'a Kalama scored with a 21-yard catch from Stevens with 45 seconds left to the break.
The Cavemen tried to make something happen during that short time, but junior defensive back Tavian Edwards picked off a pass to give his team the ball back and the Falcons quickly capitalized as Kalama added to the tally with a 13-yard reception.
The PAT was blocked so Skyridge went to the locker room with a 20-0 advantage.
Skyridge got the ball to start the second half and marched right down the field, going 80 yards in about four minutes. Kalama tallied his third touchdown catch of the contest, this one for 27 yards, and Hester's kick made it 27-0 at the 7:59 mark.
The Cavemen started to show some life at that point and scored twice to narrow the gap to 14-27 with 10:32 left to play.
It didn't take the Falcons long to respond. Two big throws, 55 yards to senior wide receiver Jack Burke and 24 yards to senior wide receiver Trevor McClellan, set up a 2-yard Burke touchdown catch to widen the margin once again to 34-14. The drive took all of 1:43 and left 8:49 on the game clock.
American Fork scored again in less than three minutes but that was all they were able to get against the stout Skyridge defense which was tired but managed to find enough to finish the contest.
Check back later for more details.