Local Woman Returns from Australia with Gold Medals in World Masters Competition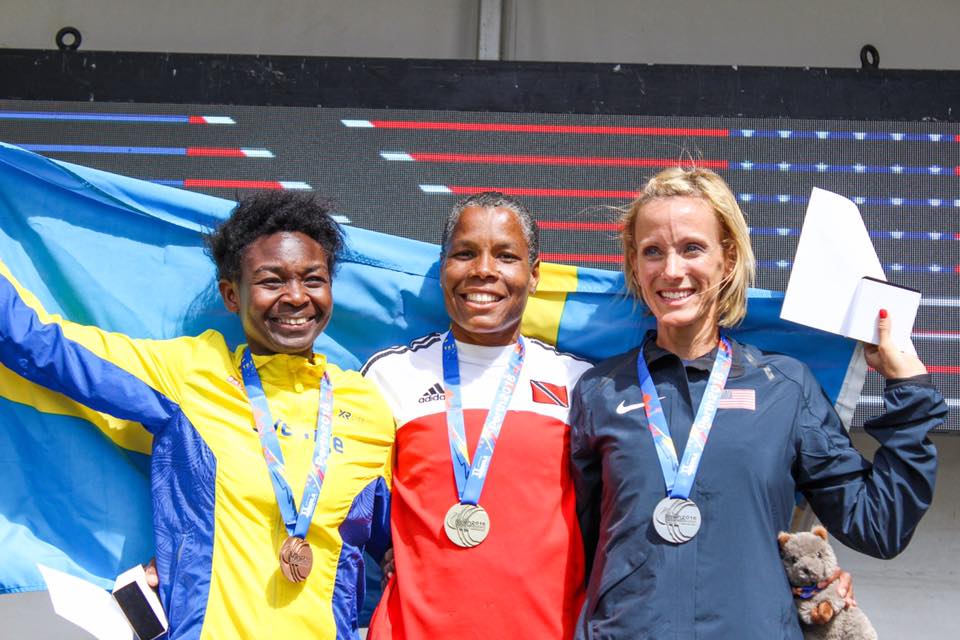 Marsha Mark-Baird returned home to Lehi this week after participating in the World Masters Athletic Championship in Perth, Australia where she won one silver and three gold medals in track and field events. The 42-year-old mother of 3 boys, Mark-Baird is married to Greg Baird and has a master's degree in social work from Brigham Young University. She is also a two-time Olympian for Trinidad and Tobago and participated in the Sydney games in 2000 and the Athens games in 2004.
Mark-Baird returns from Australia with gold medals in javelin, long jump, and heptathlon and a silver medal in the 80 meter hurdles.  Mark-Baird is known as a specialist in the women's heptathlon which consists of seven different events including 100 meter hurdles, high jump, shot put, 200 meters, long jump javelin throw and 800 meters.
Mark-Baird trains at BYU, having spent hundreds of hours in preparation and over a year in training for the events in Perth. She now plans to take some time away from training to focus on her family but is not considered retired; she intends to continue competing. You can follow Mark-Baird's latest achievements on her Facebook page – https://www.facebook.com/Trini2Rio/