Restaurant Review: Six Sisters Deli & Grille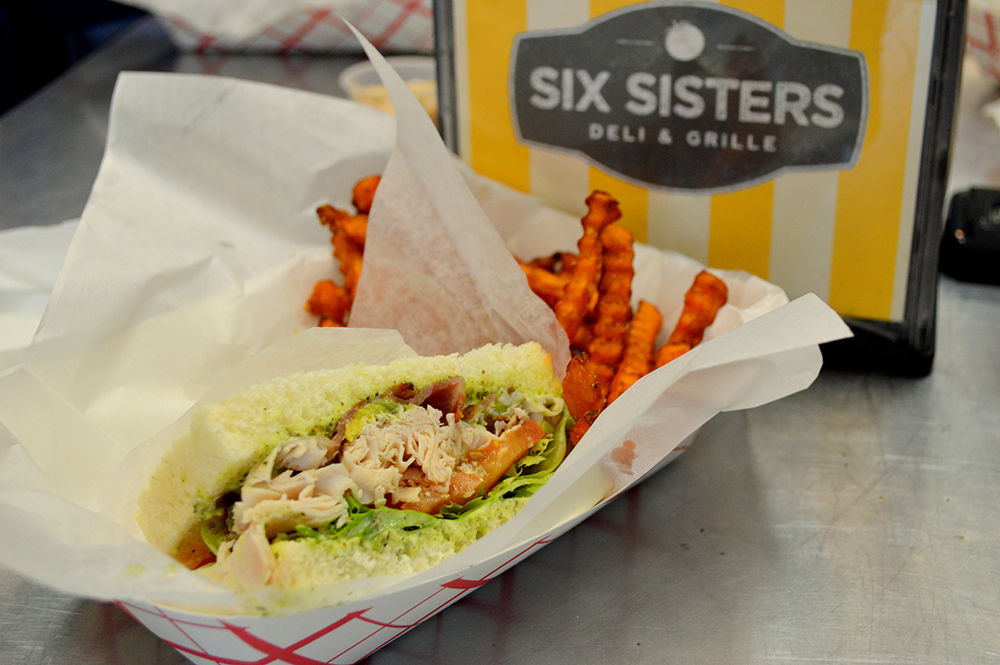 Monica Rogers grew up in Eagle Mountain, the oldest of six girls. When she was 17 years old, Monica went to New York City to be a nanny and ended up living there for many years. She even married an Italian New Yorker whose family ran an Italian deli in Yonkers. Over the years, Monica worked in many restaurants as a diner-trained chef. She came back to Eagle Mountain in 2004 and noticed they were missing a "hometown joint." Six Sisters Deli & Grille in Eagle Mountain will celebrate its second anniversary this week and it truly has become a hometown treasure.
Six Sisters Deli & Grille started out as an Italian-style deli. Monica scouted out the very best food partners for several years before opening. She quickly realized that a great local place in Utah would have to include awesome burgers, fries, and fry sauce. All the sauces and dressings at Six Sisters are made on site from scratch. They go through six gallons of mayo a day! Monica ran out of space for all the deli's fresh ingredients, so she uses a full culinary kitchen at Ranches Academy just down the road from the restaurant. The chefs at Six Sisters Deli & Grille make lunch for the Ranches Academy three times a week and use the kitchen to roast their meats and store what doesn't fit in the restaurant.
One of the best sellers at Six Sisters Deli & Grille is the "Desperado" – a hot sandwich with chicken, provolone cheese, bacon, tomato and mayo on a hard roll. Each week day features a different daily special. Six Sisters has a large regular customer base, but 30% of their customers every week are new. They have also become a destination location for great gluten-free options. Six Sisters Deli & Grille also caters, with three trained chefs and 60 years of combined experience, their food does not disappoint.