Skyridge defeats Alta in "must win" game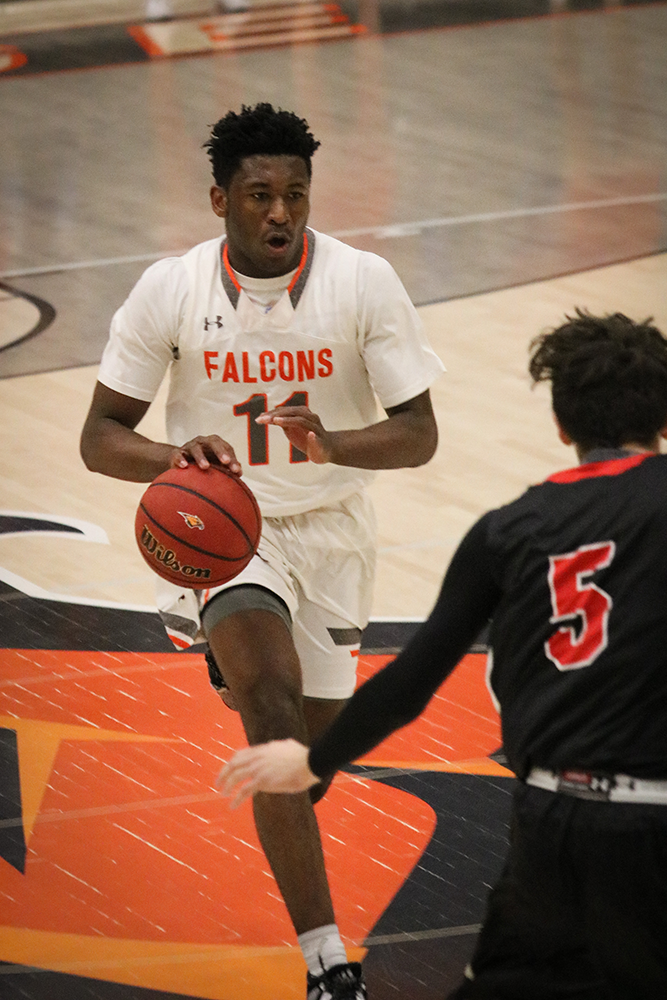 With one game left in regular season play, the Skyridge Falcons got their revenge. The Falcons lost to Alta in an earlier season game and needed to win this game to be in contention for the state play-offs.
The Falcons started the game with a hot hand and scored six quick points. The crowd was boisterous and loud, and the Falcon fans ignited their basketball team. The defense of both team was tenacious and physical. Marcus Draney scored a lay-up and two foul pitches to put the Falcon up six points at the end of the first quarter of play.
At the beginning of the second quarter, Jensen Hawkins made a quick three pointer, pushing the score to 15-7 for the Falcons. But Alta wouldn't throw in the towel. Within two minutes, the Hawks scored a trey and two jumpers. Skyridge went cold and at the end of the half; Alta was up by one, making the score 17-16.
Brayden Cuff took over in the second half. He connected for four threes and made a key steal at the end of the game. The momentum was with the Falcons in the fourth quarter.  With the crowd on their feet, The Birds traded baskets but Chase Berry stole the ball, and went down the court but could not convert. His desire sparked the team and two quick lay-ups put the Falcons up by six. Alta was forced to foul.
Cuff and Draney went to the foul line and added four more points to assure the win. The win could be attributed to practiced skill and teamwork. The final score was Skyridge 55 and Alta 46.