"Sweet N Swag" founder shares inspirational story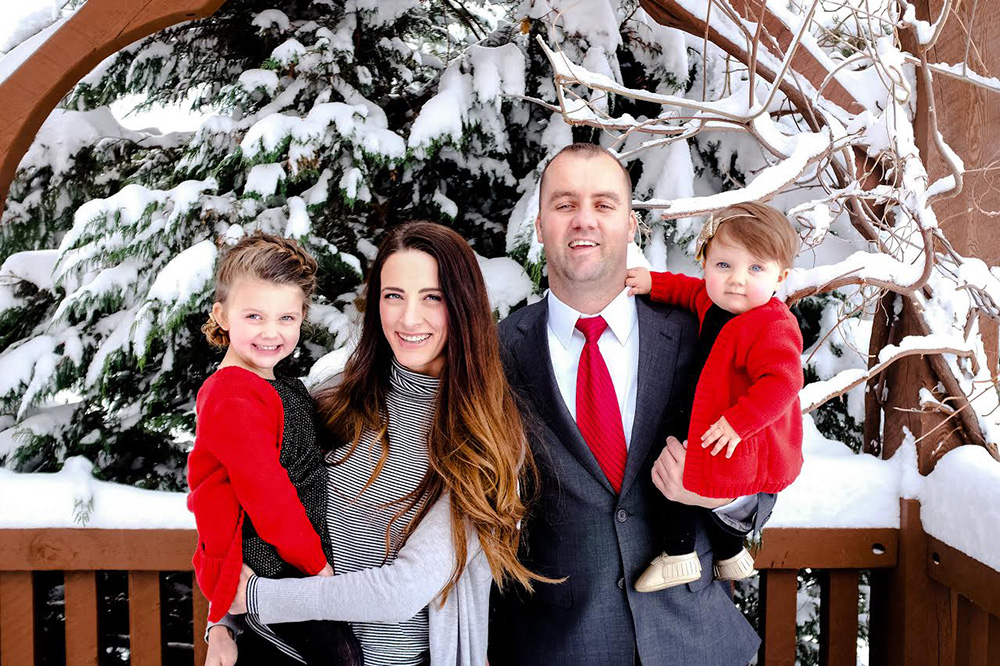 When Shannon Ottesen Evanson graduated from nursing school and became a NICU (newborn intensive care unit) nurse at Utah Valley Hospital, she felt her dream had been realized. She loved working with newborns and felt a spiritual connection with families of critically ill infants.
Shannon is a graduate of Timpanogos High School in Orem, Utah. In school, she loved participating in sports, playing on her school's championship volleyball team. While she loved to play sports, watching sports was not a passion as it was with her husband, Brett. While her husband watched sports, she found making hair bows for her newborn daughter, Hadley, a fun diversion. She experimented with different designs, fabrics, and felt fulfillment in this creative hobby.
A life-changing event happened when Shannon's good friend lost a baby at seven months to a septic infection. The couple were devastated, not only by the loss of their baby son, but the mounting hospital bills and subsequent funeral. Shannon felt compelled to try and help her friend in the only way she could—making hair bows to sell. For two days and two nights she made bows without thought of food or sleep. She had 250 bows to sell.
She put a notice on Facebook and went door to door in her condominium neighborhood peddling her bows. She sold about 150 and gave the money to her friends. She had a hundred left! What she did with them started her on a journey that took her to a place she couldn't have imagined. She sold her bows on the craft-focused website "Etsy" and they sold quickly. Customers wanted more accessories so she expanded her ideas to include shoes for infants. The uniquely designed and hand-made vegan leather moccasins were best-sellers.
As Shannon's hobby turned into a full-time endeavor, Brett sold his law firm and turned his attention to helping expand the brand, "Sweet N Swag." The couple are now completing a new office in Lindon to accommodate the ever-expanding line of shoes and accessories. The latest shoe design is a special designed leather oxford called a "Moxford." The marketing catch phrase is "We design shoes that stay on baby's feet."
The Evansons are launching a not-for-profit organization called "Tiny N Mighty." The purpose is to "provide support to families with babies in the NICU," says Shannon. Tiny N Mighty will serve as a constant reminder for Shannon to remember why she started.  Last year they gave over 450 pairs of infant shoes to babies in hospitals, "to remind the parent of where their baby's journey began."
This year Sweet N Swag will be seen at the Las Vegas Magic Show, the JoAnna Gaines Magnolia Market in Texas, and the ABC Kids Show in Las Vegas.
Shannon feels this has been a spiritual journey. She loves to listen to self-awareness audio books that help educate her on business as well as uplifting, life-changing ideas. She has a special fondness for Brene Brown's research on the importance of self-love. A self-proclaimed perfectionist, she believes the adages, "Do the best you can, when you know better, do better." "Perfection is the enemy of good." And finally, "Comparison is the thief of Joy."
There is serenity in the home and life of the Evanson family, even with new baby daughter, Elle, and four-year-old, Hadley Mae. They truly live what they believe and are finding success in following their hearts.