Olympic bobsledder Irvin trains at Lehi Athletic Center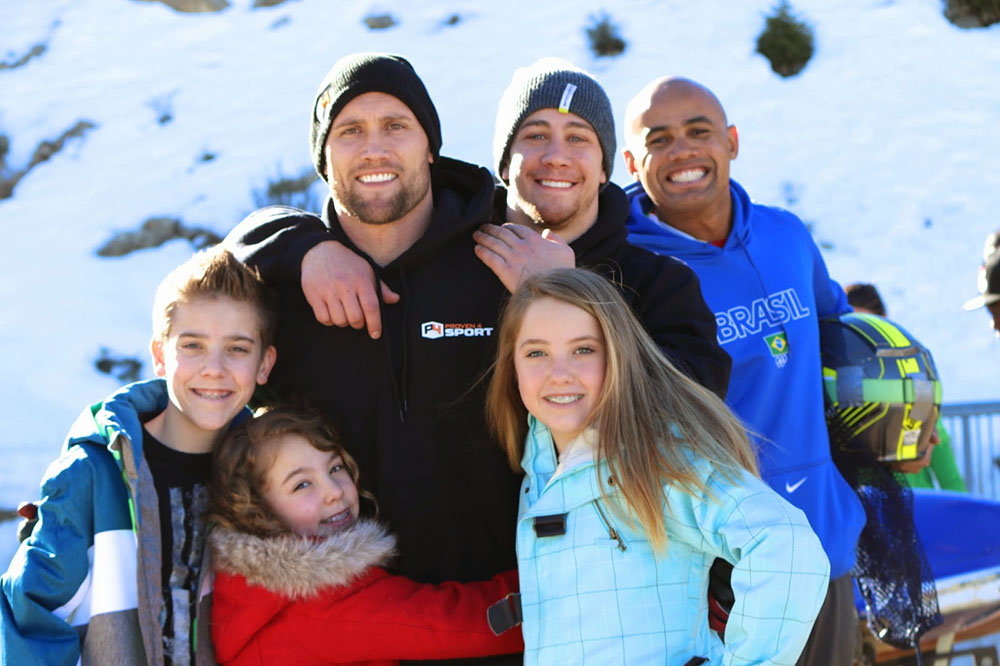 When asked if he knew anything about bob sled racing, Dallas Irvin replied, "I've seen Cool Runnings." With no experience as a bob sled runner, Irvin was invited to try out for the USA Olympic bob sled team that will compete in the 2018 Olympics in Seoul, Korea. It didn't take long for his athleticism and work ethic to garner him a spot on the team.
Irvin took the circuitous route on this amazing journey. He was a 4-sport athlete at Dixie High School in St. George, Utah. He played baseball, basketball, football, and track. He went on to play on Dixie State University's football team, however, injury plagued the gifted athlete.
He served a mission for the Church of Jesus Christ of Latter-day Saints in Oklahoma City. He returned from his mission eager to put the football pads on again. He played for the semi-professional football team, the Rebels of St. George. He eventually landed a spot on the Salt Lake Blaze arena football team. In his quest to find a place to train in the area, he found the area lacking in adequate training facilities.
Not to be deterred, he and his wife, Angelee, decided they would open their own gym in an old warehouse that had been an auto mechanic shop and a paint shop before being renovated by the Irvins into American Athlete Training and Fitness Center. The facility located at 1600 N. Trinnaman Lane in Lehi has become a haven for those seeking to improve their athletic ability. Dallas is convinced that with proper instruction and training regimen, anyone can improve their game and their life.
Trent Lovell, a parent of a young man training with American Athlete said, "I saw definition in my son's arms. I can't let him be bigger than me."
When asked how she liked American Athlete, eleven-year-old, Kadynce Barnes replied, "It is really fun!" Jake Thacker, a Lehi High School basket player, said, "I have improved my vertical leap and I am a lot stronger."
American Athlete offers sports and athlete training, team athlete training, one on one athlete training, adult fitness training, personal training and open gym daily. Irvin combines a regimen of speed, agility, and strength training. Proper nutrition is also an important part of the training regimen.
Angelee comments that Dallas has trained with the best in the world. Becca Selph, the mother of five boys, who also trains at American Athlete commented, "I never felt like an athlete and now I do." Angelee gushes about Dallas' ability to make all his students feel important and capable of doing anything. They develop confidence along with improving their athletic ability. "They become like family."
More information can be obtained at www.AMERICANATHLETEFITNESS.com.