Slapfish's sustainable seafood comes to Lehi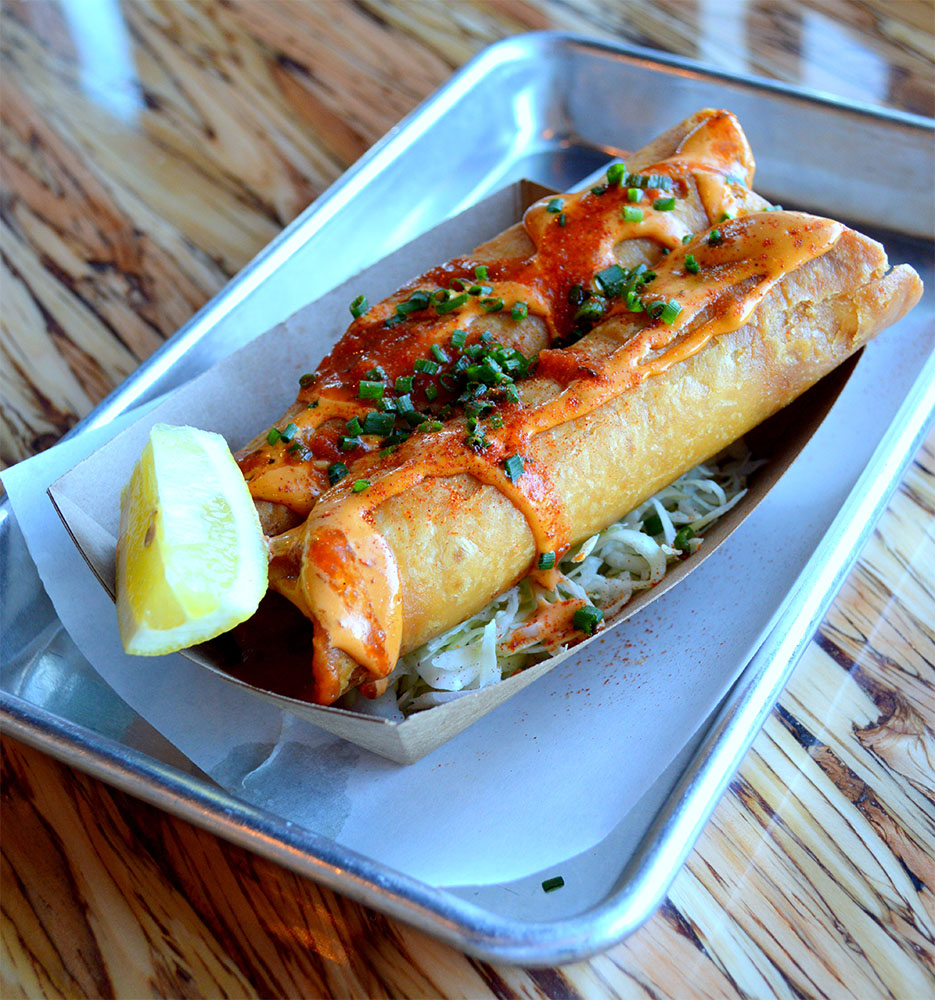 Chef Andrew Gruel made Nation Restaurant News's 2017 Power List and now he's here in Lehi with his sustainable seafood, fast-casual Slapfish at 3320 Digital Dr.
This is the first of Gruel's franchised restaurants to open outside of California. The fish at Slapfish is just as fresh here as it is in California. To obtain this level of freshness, Gruel works with a group called Sea to Table that buys directly from fisherman based on availability. The lobster at Slapfish is brought from New England, which is where Gruel attended college and first realized he wanted to be a chef.
There are many stand-outs on the Slapfish menu. The Traditional Lobster Roll is a welcome sight and taste here in land-locked Utah and is one of the dishes Slapfish is famous for from the days of Gruel's food trucks in Southern California. The Chowder Fries are seasoned, natural cut fries covered in clam chowder and bacon, a combination that doesn't sound right, but it definitely tastes right. There's also the Lobster Taquitos, which are a lovely marriage of crisp and spicy with buttery lobster. Chef Gruel's version of the grilled cheese sandwich, the Clobster Grilled Cheese, is decadent with warm crab and lobster meat and melted mozzarella cheese topped with Gruel's "Jersey Sauce," a creamy lemon herb sauce, on sourdough toast.
For those looking for a more health-conscious option, Slapfish offers a changing menu of fresh Daily Fish in an organic salad, sandwich or bowl. The housemade pickles are a bright and fresh must-have with any entrée.
Slapfish has a clean, industrial look with red accents and shiplap on most of the walls. The service is very friendly and accommodating. Prices range from $4 sides and appetizers (including the street taco) to $16 for the Surf 'n Turf Lobster Burger.