Restaurant Review: Cravings Bistro and Cupcakes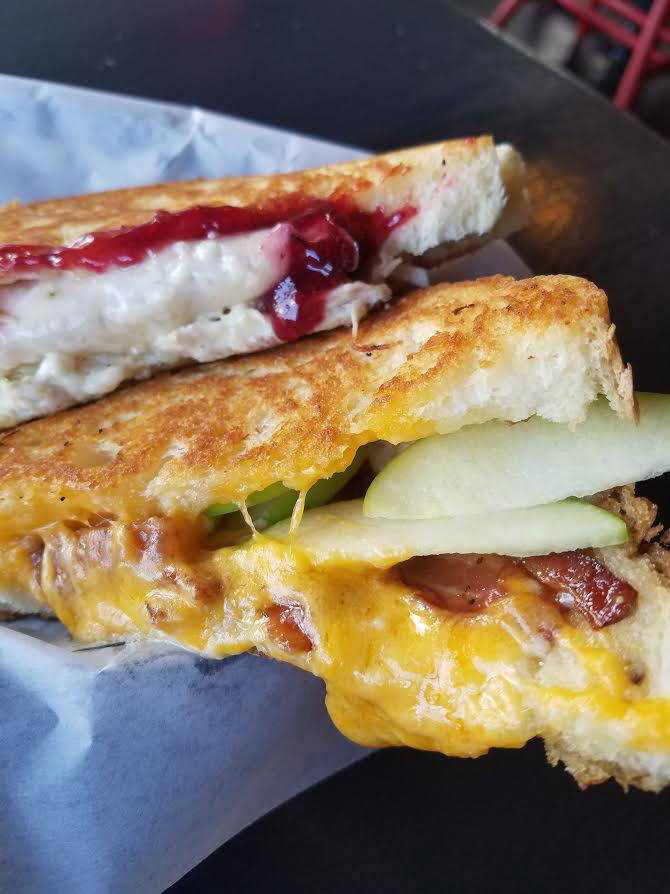 Have any Cravings?
A big plastic banner hangs from the front of the store and reads "Craving's Bistro, Cupcake Wars Winner."  Curiosity combined with my infatuation for all baked goods and cooking shows made me immediately pull the car over to see for myself. I placed my order and sat at one of the patio tables in anticipation.
My "ABC Grilled Cheese" sandwich was crispy, buttery, cheesy, and my personal favorite…filled with bacon. I had to eat it in slow motion because I didn't want my tastebuds to miss out on any flavors or textures. It was good. Reeeeal good. I was loving this sandwich! I loved it so much that the thought of eating my "Coconut Tres Leches" cupcake left my mind completely and I decided to take it home for later.
WHAT WAS I THINKING?!  When later finally came, I was licking that cupcake wrapper clean, in fact I think I even ate a piece of the wrapper!  And you know what?  I don't care. Even the wrapper tasted good! A large coconut cupcake soaked with three different kinds of milk, topped with fresh real whipped cream and more toasted coconut. In case you are wondering what heaven tastes like, it tastes like that. You can't convince me otherwise. Pure Heaven.
So, with all of my heart and stomach I highly recommend eating an "adult grilled cheese" at Cravings Bistro, 25 W Center in Pleasant Grove, and afterwards walking around the corner to Cravings Cupcakes, 93 S Main St. Pleasant Grove.  Tell the owners that Yolanda says hello! I'm in there almost weekly so they'll know who you're talking about.