"Riced": Chinese fare upgraded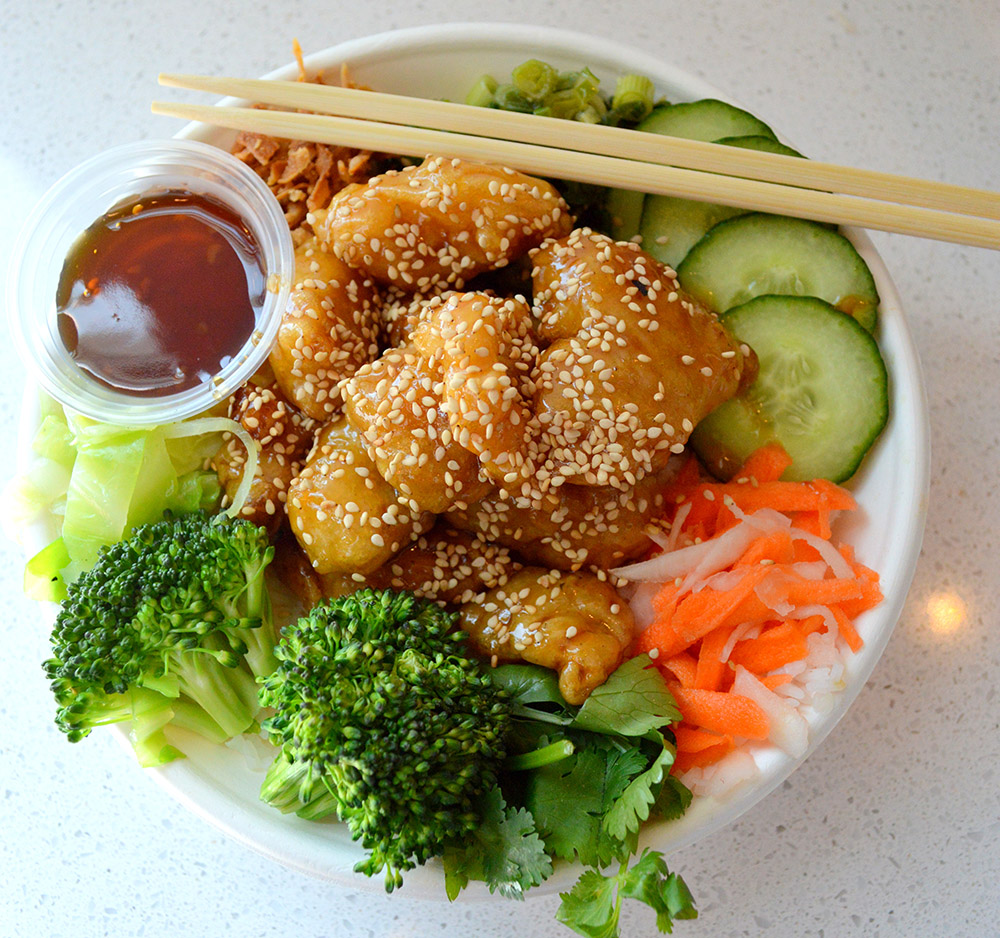 "Riced" is a Chinese restaurant with many of the same items you'd find at a fast food restaurant, but their twist is making each dish to order and using only fresh ingredients and no MSG.
Riced is near the Thanksgiving Point Golf Course at 2975 Club House Dr. The restaurant has concrete floors, white tables and orange chairs and a few couches and end tables for those who want to feel more at home. Copper lighting in the shape of Chinese lanterns are a nice accent as well. Like many of the popular "fast casual" dining establishments, Riced has customers order at the register and then their food is brought to their table when it's ready.
One of the most popular dishes at Riced is the rice bowls. The bowls include a choice of white long grain rice or brown rice with classic Chinese dishes like Kung Pao Chicken, Beef and Broccoli, Teriyaki, Orange Chicken, and General Tso's Chicken. The rice bowls come with fresh vegetables like shaved carrots, cabbage, green onions, cucumbers, broccoli and a little sprig of cilantro. The Sesame Chicken Rice Bowl had a sweet and sticky sauce and the chicken was crisp and delicious. The Spring Rolls look and taste fresh. Riced also offers Boba drinks and loose leaf teas.
If you're craving Chinese food, but not the fast food atmosphere, Riced is a great option here in Lehi.