Farm life agrees with the Burr family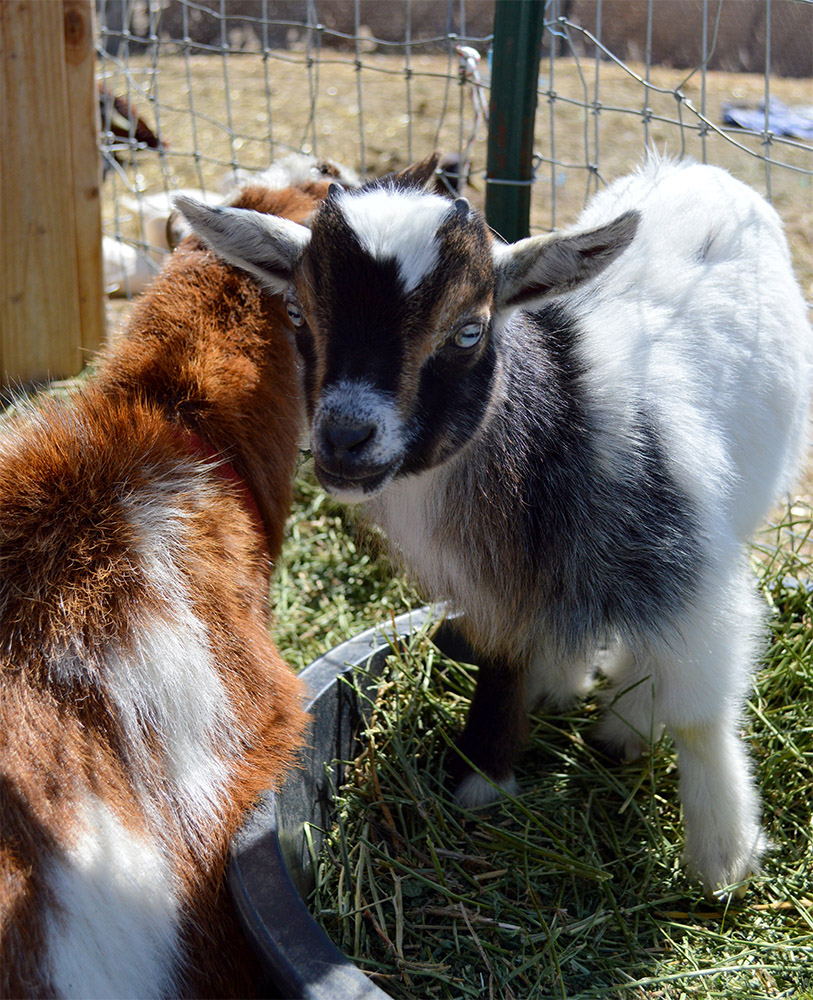 Celeste and Dustan Burr started a farm in their backyard with chickens and an orphaned goat three years ago. It didn't take long for them to realize they needed more space for their constantly growing animal family. The Burr Family Farm now sits on the border of Lehi and Saratoga Springs where the chickens can roam free and the goats can bleat to their hearts' content.
The idea of raising goats came to Celeste because her son Ben is allergic to milk and she herself is lactose intolerant. Celeste researched in books and asked many farmers for advice during the early days of the farm. Dustan Burr grew up on an LDS Church farm, so they knew enough to know it would be unrelenting hard work, but the benefits to their family would be worth it. The Burrs now raise most of their food on the farm. Celeste uses goat's milk to make cheese, yogurt, cottage cheese, mozzarella and soap. They get eggs from the chickens, ducks and geese as well as meat from the chickens, turkeys, and pigs.
The animals on the Burr farm are watched over by three Great Pyrenees dogs who are so big they resemble polar bears. Celeste can tell if something isn't right with the animals just by looking at the dogs. They also give the Burr children huge hugs when they come into the "big pen." All of the animals on the farm have individual personalities and quirks. Some of the bigger goats have figured out how to untie shoelaces, while others like to catch humans squatting down so they can chew on their hair. The smallest of the goats will randomly jump into the air to try to entice other animals to play with her. Every day is a good day for an egg hunt at the Burr Farm, too.
Celeste has found her calling on the farm. She loves teaching her children how to work hard, and where their food comes from. "There is great value in knowing how to raise and prepare the food we eat," she said. Celeste has found that all of their animals love unconditionally. "I've found great peace working on the farm."
The Burrs have participated in the Renaissance Fair at Thanksgiving Point every year and they have a website, https://burrfamilyfarm.com. They welcome guests to come learn about the animals and life on the farm.