Kassadee Jones chosen 2017 Lehi Roundup Rodeo Queen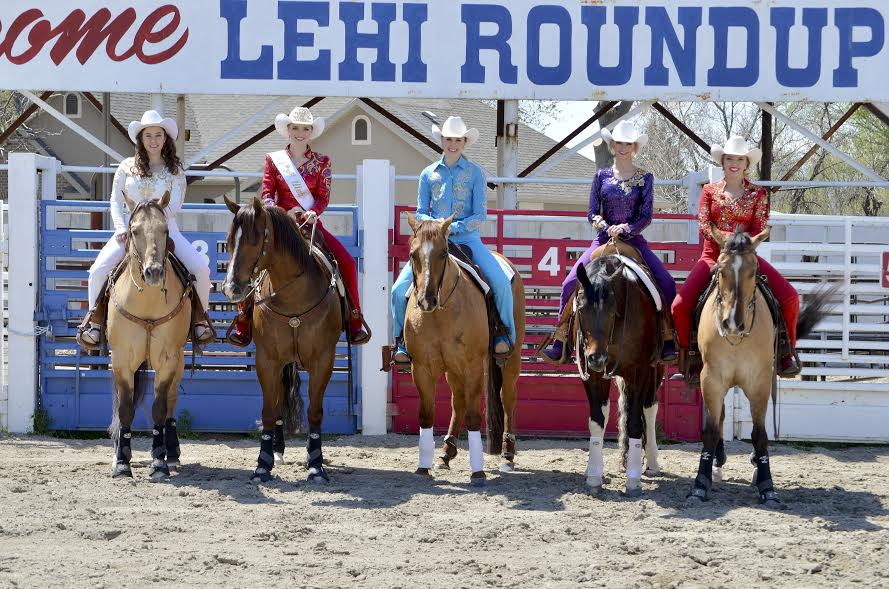 On Saturday, April 15, one of Lehi's own, Kassadee Jones, won the title of Lehi Roundup Rodeo Queen. Jones is the daughter of Kellie Jo and Darin Jones of Lehi, and is the granddaughter of the late Ned Wilson.
The annual contest includes several competitive elements including judges' interview, modeling, impromptu speaking, and horsemanship. The competition was an all-day event that began at the Gardens at Dry Creek and ended at Lehi's rodeo grounds for the horsemanship portion. The winners were announced at about 3:30 on the beautiful Spring afternoon.
Runners up included first attendant Jayna Scadden, from Farmington, and second attendant, Bailee Noble, from Ogden.
Mark Coddington, who is on Lehi's rodeo committee and is in his 7th year as Director Lehi's queen contest, said, "Our queen is the ambassador of our rodeo. She also promotes the sport of rodeo and must be knowledgeable in everything from equine knowledge to rodeo stock."  Coddington and his family travel to rodeos with each year's winner, acting as a chaperone and representing Lehi's Rodeo Committee.
Jones will be expected to represent the Lehi Roundup Rodeo in events all summer long. In addition to appearances during the Lehi Roundup week, she will also represent Lehi at several other local rodeos including Herriman, Eagle Mountain, and Pleasant Grove. She will also compete in the Miss Rodeo Utah contest, held in July.
Coddington noted, "In the last seven years, four of the winners of the Lehi Roundup Rodeo Queen contest have gone on to win the Miss Rodeo Utah title and have competed at the Miss Rodeo America contest in Las Vegas. We have a great tradition of winners from Lehi's contest."
Jones wore a traditional western black leather, long dress for the formal wear portion of the contest. It was made my Kelli McDonald, who is the wife of Hugh McDonald, lead guitarist for Bon Jovi's band. The dress fit like a glove and featured hand embellished turquoise, black, and rhinestone beading. For the horsemanship portion of the contest, Jones wore a purple sequined blouse handmade just a few days before the competition by her mother.
"Kassadee has dreamed of being the Lehi Roundup Rodeo Queen since she saw her first rodeo. She is really proud of represent our rodeo and invites all to join in the tradition," said Kellie Jo Jones, Kassadee's mother.