Proposed development draws anger and frustration from Traverse Mountain residents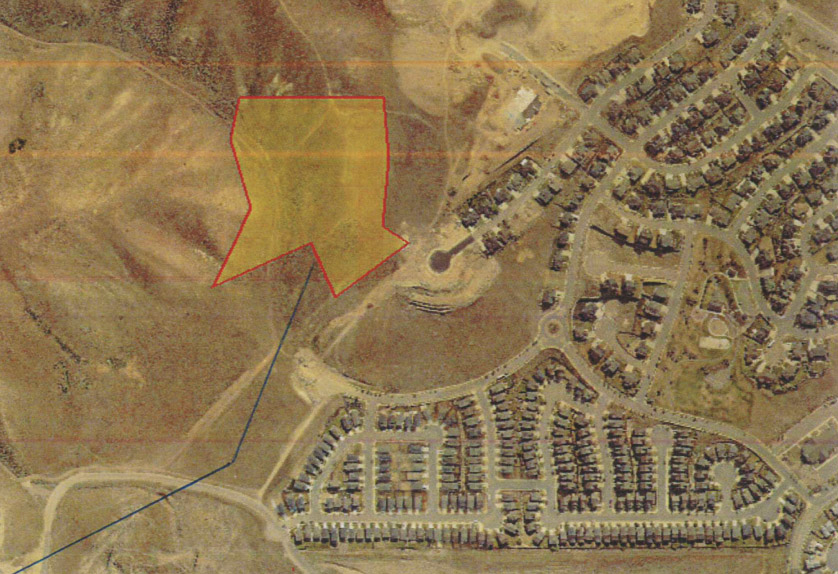 In the Lehi City planning and zoning meeting on April 13, the city council chamber was full of residents of Traverse Mountain who spoke in opposition to the last agenda item. The citizens waited more than three hours to express to the commission members their disapproval of the concept plan presented by representatives from TMTH developers.
One of the major objections voiced by citizens was the operation of a conveyor system that would transport material from the development site west to Geneva Rock, located at the point of the mountain. It was estimated the project would supply Geneva Rock with sand, gravel, and other material for the next five years. Lori Lamar, resident of the area, complained,  "We were not informed about the operation of the conveyor." Another resident reported that materials being dug out and transported contained, silica, arsenic, PM 2.5, and other carcinogenic matter. The project would be risking people's health. He added, "This is a mining operation not a residential development."
Wayne Craeger, another resident in the area said, "This has serious impact on families. My property value has depreciated $20,000.  I implore you not to let this go forward."
Rob Ludlow expressed similar frustration, "I have been involved in the grand compromise since its beginning. I have lived in Traverse Mountain for eleven years. The city gave Beck and Beck (construction) ten months for the project and it has gone on for nine years. Mass grading is unacceptable. This is planning by exception or deception."
Adam Hill complained developers are always making a new area plans and yet no one follows the area plan. "Developers always want to change plans to make more money." Rachel Richardson added, "When we bought our home we knew what the area would look like, now we always have to battle developers," Richardson added.
Dan Reeve, representative for the developer, did not address residents' concerns about the conveyor issue. Regarding the issue of moving residential density closer to SR-92, Reeve said he is not opposed to the density transfer being requested and said this area is only half way developed. They will develop with 6% grade so school busses can transport children to school. Alpine District policy prevents busses from traveling up more than 10% grades.
After four time extensions, the commissioners spoke. Commissioner Hutchings, long-time member of the planning commission, explained, "We see area plans change and change and change. There are too many flaws in this plan." Commissioner Seegmiller agreed with Hutchings. "A conveyor for five years is not acceptable, A school (site) for exported dirt doesn't make a lot of sense. It also sets a bad precedent." Commissioner Peterson said, "I am opposed to a re-do of the area plan. I don't want to create a mine."
Hutchings made the motion to deny the approval of the site plan. She recommended denial for the following reasons:
Area plan has flaws.
Grading should not be a mining operation.
Moving islands of commercial use not appropriate.
Density move was agreeable.
Gift of land for school not within the city's purview.
Open conveyor belt for 3-5 years, with wind, constitutes a nuisance.
Removing that much dirt setting a precedent.
The commission unanimously voted to deny recommendation of the project.