Restaurant Review: Tsunami Restaurant and Sushi Bar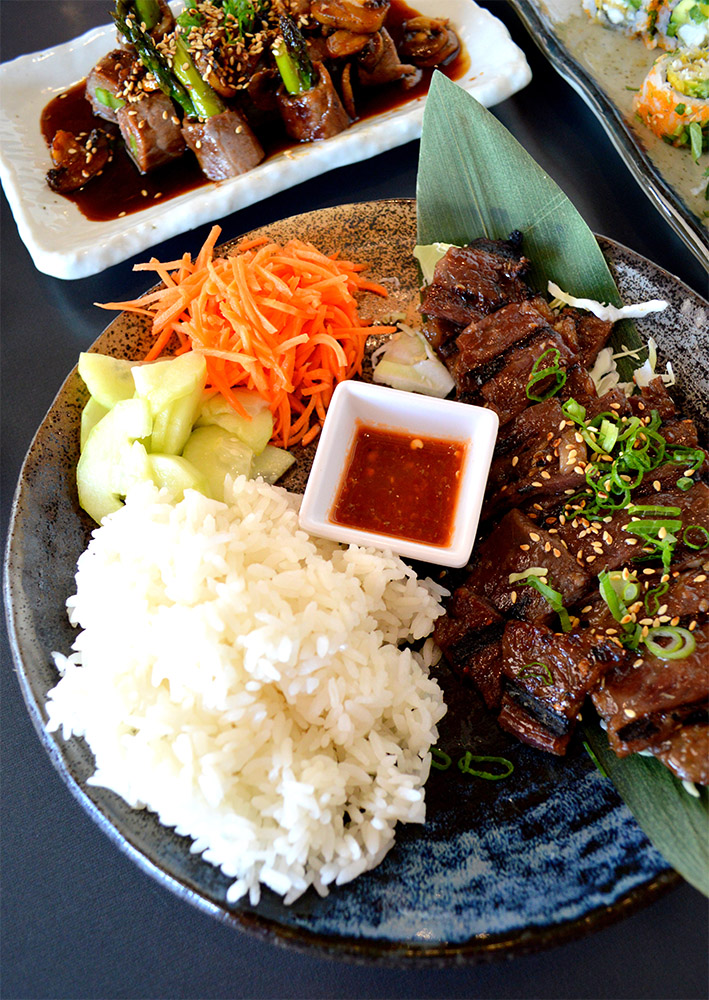 Tsunami, 1616 W Traverse Parkway, is a rare find in Lehi–a sit-down restaurant with excellent food and an incredible view of the mountains and valley from almost every table.
The chef has a special menu that changes twice a day, depending on what is fresh and in season. The Springtime Roll on the chef's menu featured sea bass with avocado and mango. The flavors manage to mingle and still shine individually with every bite. In addition to traditional restaurant wasabi, Tsunami also has real wasabi. It's more expensive to make, but it has the heat of wasabi without drowning the taste of the sushi.
The sushi bar is busy most of the time. Tsunami's Lehi manager, Jason Globel, marvels that the restaurant didn't need to do much advertising to get a following. People know of the quality of the restaurant from their other Utah locations.
The menu is a big one, but the staff knows what to recommend. The Korean Style Boneless Beef Short ribs with perfect sticky rice and pickled vegetables is a customer favorite. The ribs are served with a spicy sauce on the side, which changes the experience of the dish completely for anyone who likes a kick of heat.
Another favorite dish of Tsunami patrons is the Negima, New York strip steak wrapped around asparagus and served with sautéed mushrooms and teriyaki ginger sauce. It's a great combination of textures and flavors.
Tsunami has wonderful desserts they make in-house, but the homemade cheesecakes delivered daily from 1 Luv Bakery to Tsunami are completely irresistible. 1 Luv Bakery items can be ordered directly from their website: www.1luvbakery.com.
Tsunami is decorated in a contemporary style with lots of blonde wood and ocean blues. The restaurant can get a bit noisy, but the natural light, the views, and especially the food more than make up for the noise.