Soldiers honor local Veterans on Memorial Day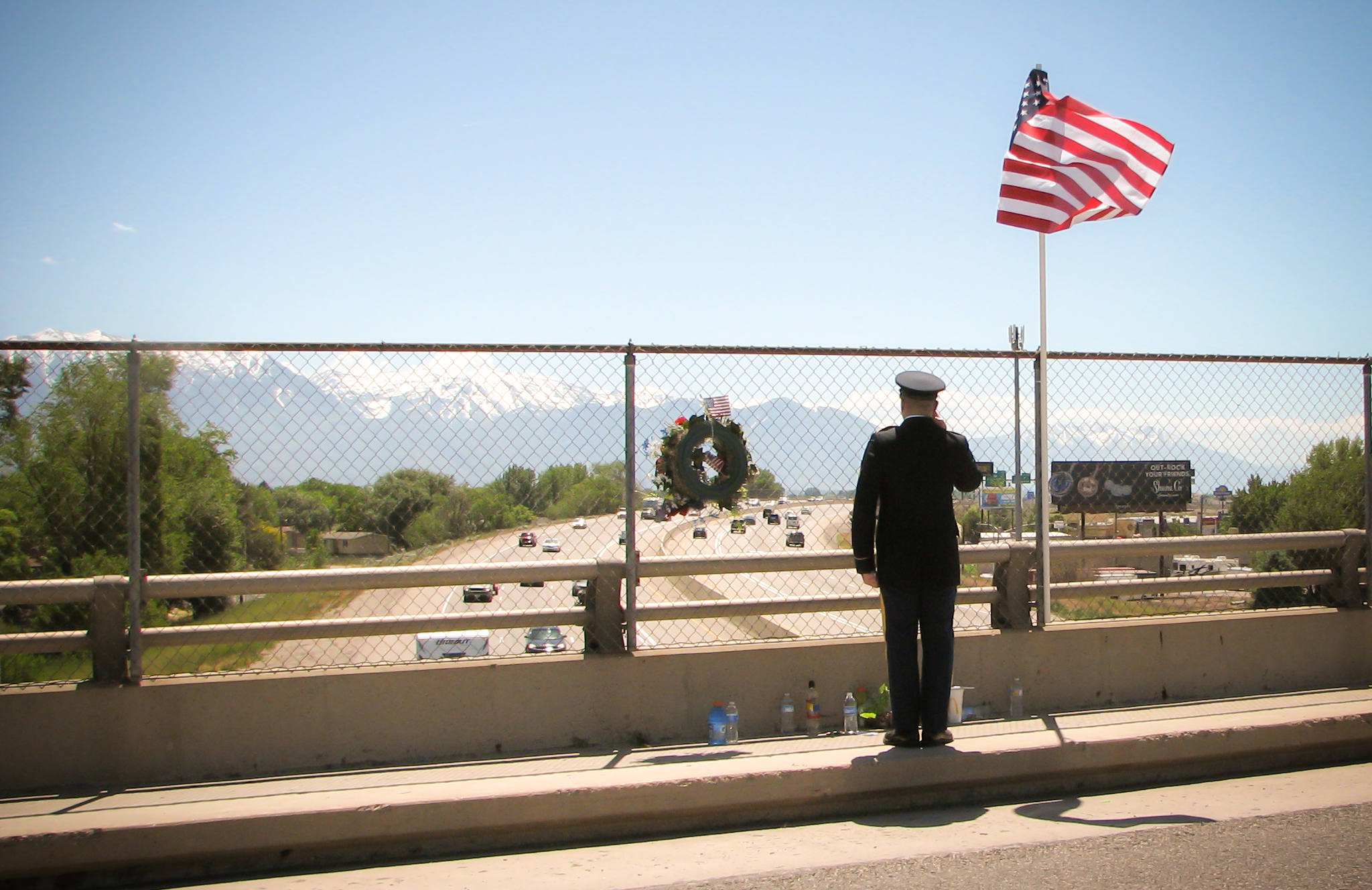 On Monday, May 29, Memorial Day, soldiers stood atop Veterans Memorial Highway on the 600 E overpass to honor the brave men and women who've fought for our country. Thousands of cars rushed past on I-15 to look up at two saluting soldiers dressed in full uniform accompanied by the flag.
We honor those lives of all who served and acknowledge the sacrifice they have given to protect our freedoms. We thank them for all their service.