Unattended camp fire causes blaze near AF canyon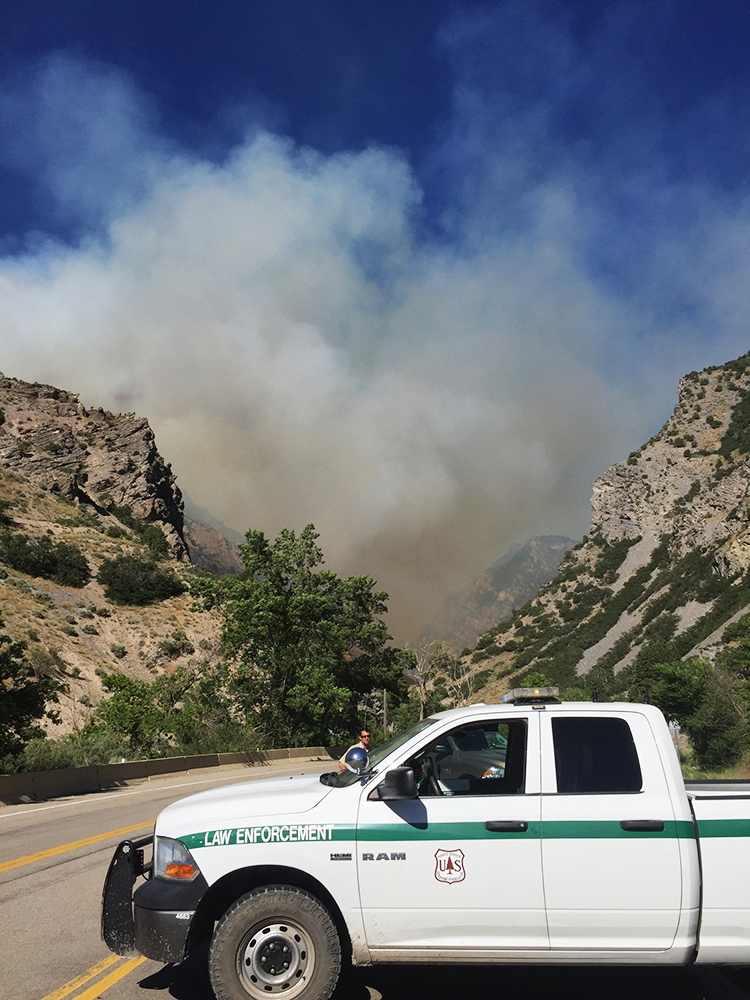 Saturday evening, June 24, about 4:20 p.m., firefighters responded to a fire near the mouth of American Fork Canyon. The fire quickly moved up the mountain and spread into the mouth of the canyon. While the flames were only a mere 100-yards away from homes alongside the bench, there was no property damage or injuries because of the fire.
Lone Peak units were assisted by crews from American Fork, Pleasant Grove, Lehi, and northern Utah County teams, as well as the U.S. Forest Service. Helicopters were used to carry and dump water to extinguish the fire while air tankers dropped fire retardant to help fight the flames.
The fire burned nearly 300-acres of land and produced a closure of SR-92 running through the canyon. Those traveling up the canyon were forced to turn around and those exiting the canyon were re-routed through Provo Canyon.
Sources have deemed the cause of the fire to be due to an unattended campfire that escaped its rock-ring enclosure.
With fire danger this season high, U.S. Forest Service officials stress the importance of making sure all fires are properly extinguished and never left unattended. Coals should be cool to the touch before leaving camp sites.
With 4th of July celebrations coming up, all are encouraged to make sure to follow firework policies set in place by Lehi City. Proper use and disposal of fireworks is imperative to avoid the chance of fires.