Forest Service Official laments American Fork Canyon overuse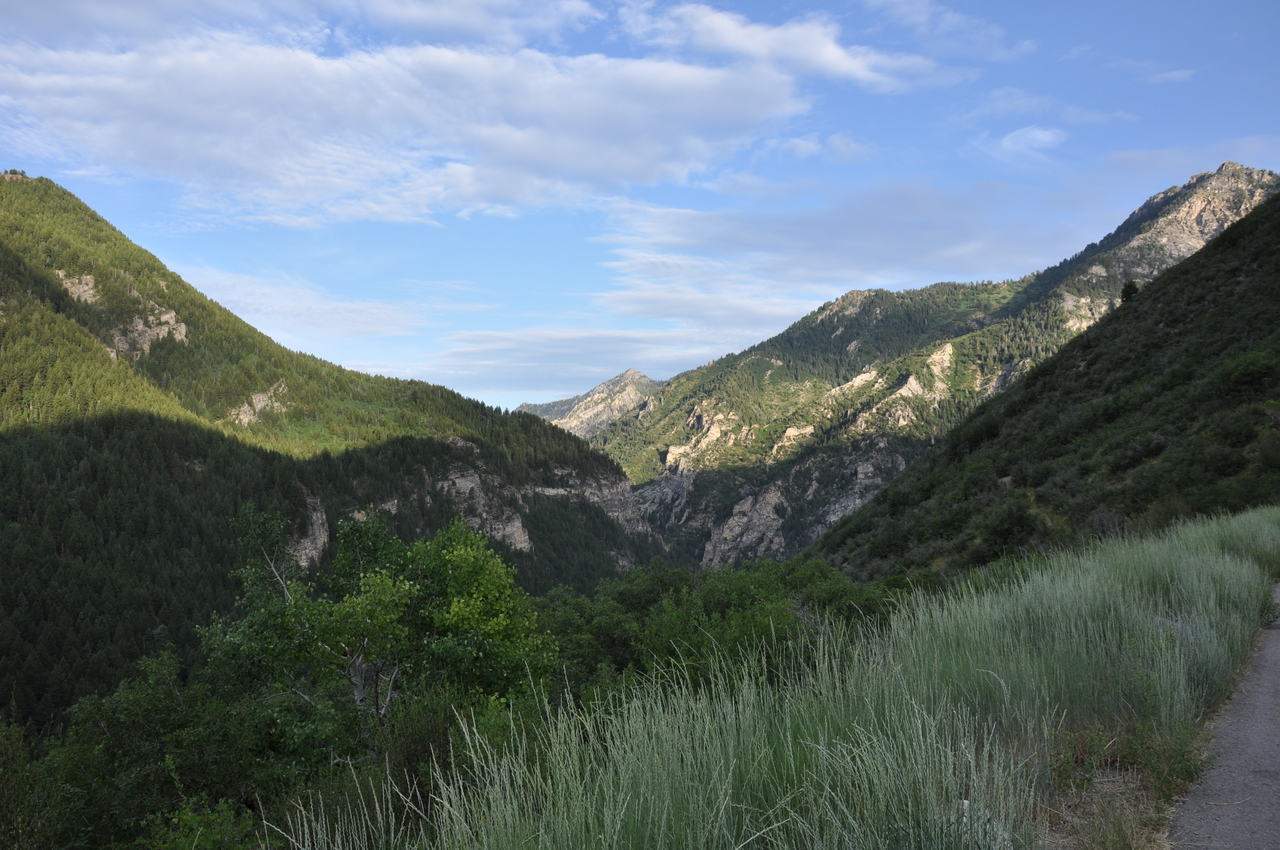 American Fork Canyon is a treasure for anyone who loves outdoor activities. For over 150 years, the narrow canyon has been a haven for fishermen, hikers, hunters, and anyone who loves a canyon with majestic mountains, meandering waterways, and green vistas.
In an interview with Loyal Clark, Public Officer for Forest Service Areas, Uintah-Wasatch-Cache, Ms. Clark reported a significant increase in public use of the recreation areas in American Fork Canyon, including the newly re-opened Tibble Fork Dam area. Recent traffic counts show 1.4 million visitors used American Fork Canyon last year.  Clark said, "While it is gratifying many are using these recreational sites, there has been a significant impact to the canyon. Resources cannot stand this huge impact."
Clark cautions visitors, "If you can't find a designated parking stall, please don't park illegally. Doing so creates a substantial risk to pedestrians and other drivers." She also stressed the erosion problems created when hikers create their own trail systems. Trash has also become a problem for the crews who are responsible for cleaning the canyon. The Forest Service has a "Pack In-Pack Out" policy.  Clark went on to say, "The public is not committed to this policy. We find garbage receptacles full to overflowing. Much of the garbage is not bagged. The crews simply cannot keep up."
She continued, "If you go up the canyon please have alternate plans if canyon sites are full. There are other places to picnic. Explore new areas."
When asked what the Forest Service intends to do with the increased use and the impact to the heavily used areas, Clark responded, "The public needs to help us. Decreasing use by issuing permits may be an option."
A suggestion to close certain areas when capacity is reached solicited this response, "We don't have designated stalls in some areas. This would necessitate additional staffing. Enforcement is a challenge. When we close gates there is an increase in vandalism. Signs are ignored, shot at, or painted over."
Discussions are now being held with all enforcement agencies, in addition to county, state, and federal entities. "We presently don't have answers to some of the management problems," stated Clark.