Ken Turner, Lehi World War II Veteran, a hero in battle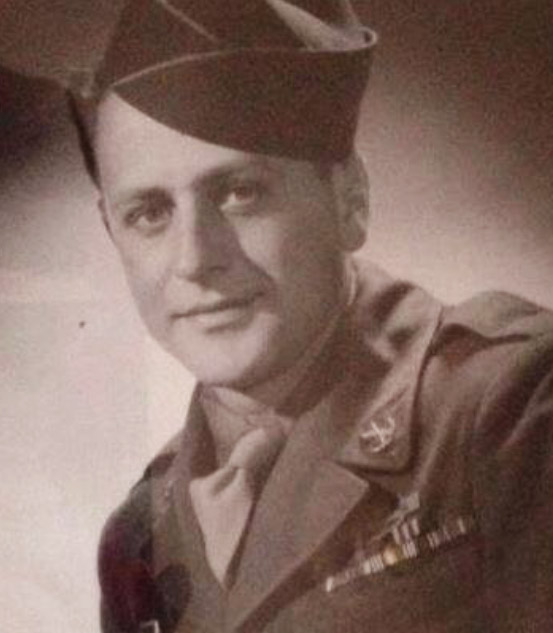 Some of America's greatest stories often go untold. One such story is that of Ken Turner. Turner was born and raised in Lehi, a product of the "Greatest Generation." He learned hard work, privation, and patriotism during the challenging years of the Depression.
When World War II broke out and the United States became involved, Turner enlisted in the army. He quickly became a sergeant and was stationed in Europe with his platoon. He was assigned to fight in Normandy. History has identified the Battle of Normandy as one of the deadliest in the entire war. As the battle raged, Sergeant Turner took his soldiers up Utah Beach. Bullets and bombs were everywhere. Turner was shot in the leg but managed to get his men to a building. He lost many of his platoon, but was determined to save those who had not perished on Utah Beach.
Shortly after the initial assault, the platoon was surrounded by German soldiers. Turner grabbed a "seized up" inoperable machine gun and a disabled grenade and approached the Germans. Connie Lee, Turner's daughter, explained, "When Dad saw those German soldiers with their blue eyes and knowing that he was of German heritage, he wondered if they could be his cousins." The Germans surrendered to Turner and he led his soldiers out of the area to safety, even with disabled weapons. He saved many American and French lives with this one act of heroism.
Turner received two Purple Hearts and the British Medal of Honor for his acts of heroism involving combat during World War II.
When Turner returned home he went to work on the railroad. He married and had four children. Often shrapnel would work its way to the surface and had to be removed by his wife, Carolina. He suffered from PTSD, even though it was not diagnosed at the time. Lee comments, "He fought WWII all of his life. Even when suffering with Alzheimer's disease, he talked about the war and the battles of Normandy and Utah Beach."
A way of coping with his flashbacks and nightmares was to cut and chop wood. Lee said, "He was a wood cutting fool." Ken Greenwood, a friend who would visit him often at Greenwood Manor bought him a bow saw. Trees were trimmed, logs were cut, and his life was made more tolerable.
Turner died in April of 2010. He and his three brothers Jay, Roy, Gerald were all members of the American Legion.