All-Church sports popular during the 50's – 70's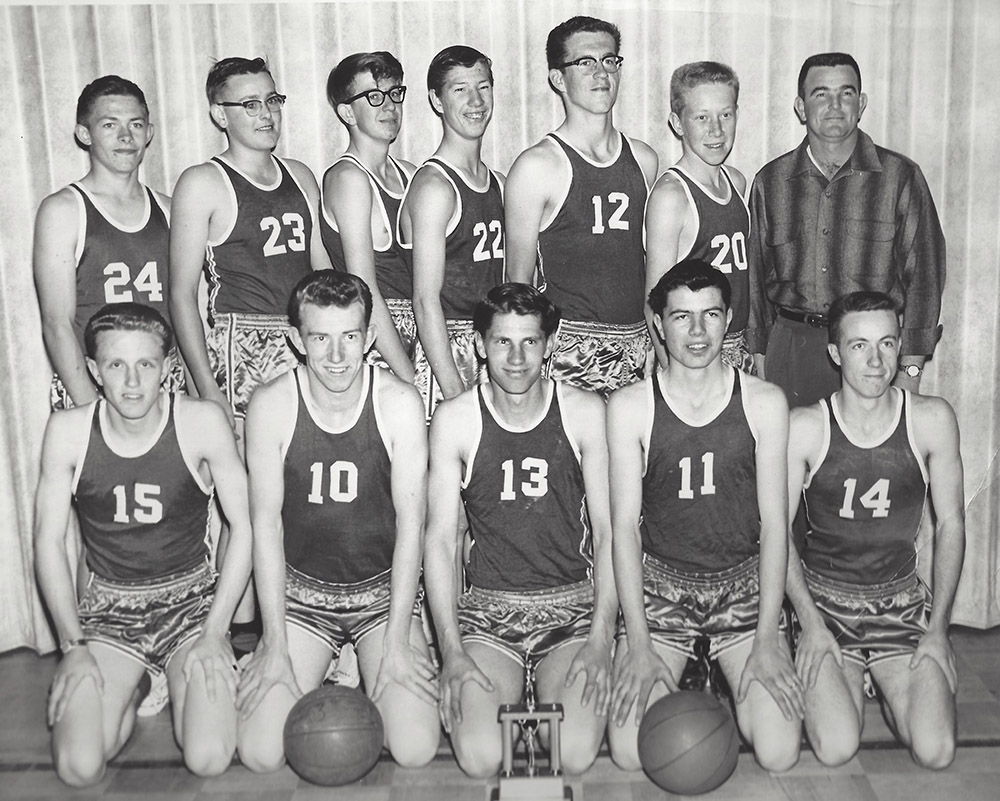 There are a handful of sports enthusiasts who remember the heyday of The Church of Jesus Christ of Latter-day Saints men's basketball and fast-pitch softball programs. Summer nights were spent at local ballparks with families watching their fathers, sons and brothers play fast-pitch softball. Long winter evenings were made less monotonous with a lively basketball game at a near-by ward or stake center.
Enthusiasm for softball and basketball in the church was contagious. The sports became so popular the Church decided to plan an "All-Church" competition for both basketball and softball. The church constructed a four-field softball complex in Salt Lake City. It was named the George Q. Cannon Field. After several years, two more fields were added making a total of six fields for All-Church competition.
The All-Church Basketball Tournament was touted as the "World's Largest Basketball Tournament," in an article that appeared in the Deseret News, May 28th, 2003. In 1971, when the Church ended the All-Church Basketball Tournament, there were 2,358 senior teams, 2,814 junior teams, and a small college division. The Church discontinued the All-Church tournaments because of the growth of the Church internationally and the complexity and expense of continuing the tournaments.
At first, leaders felt that recreation programs served as activation and conversion tools.  Joseph Fielding Smith, the President of the Quorum of Twelve Apostles, asked all stake presidents in 1961-62 to have all their stakes participate in the softball tournaments because it was "an important priesthood activity." Similarly, Ezra Taft Benson, a member of the Quorum of Twelve Apostles, stated, "Playing softball itself was not the main goal. Softball was part of the great program to build men."
Each ward would field a team that would compete in their respective stakes. The winners would compete on a regional basis and then on to the All-Church tournaments held in Salt Lake City where teams from across the U.S. and Mexico would converge. Lehi was always well represented on the region level in both basketball and softball.  Lehi's Third Ward softball team competed in the All-Church Tournament several times
Marlin Barnes recalls, "Many enjoyed playing church ball more than high school basketball because there was always the opportunity to advance to the All-Church Tournament. Going to the All-Church was an honor. It was a big deal. We got to play against some real superstars on the college level and many times were victorious." Lehi's Third Ward team is the only basketball team from Lehi to compete in the All-Church Tourney. For several years the All-Church basketball championship games were televised on KSL television.
Church leaders tried to quantify the effectiveness of the sports programs, but no definitive information is available. Many stories can be told of fellowshipping, activating, and conversions.  LDS author L.E. Rytting writes about the Church's sports program, "Through the fellowship and spirit of teamwork which come from the activity, participation and interest in the church's other programs often result in a spiritual reawakening."