Mother and son bike to Oklahoma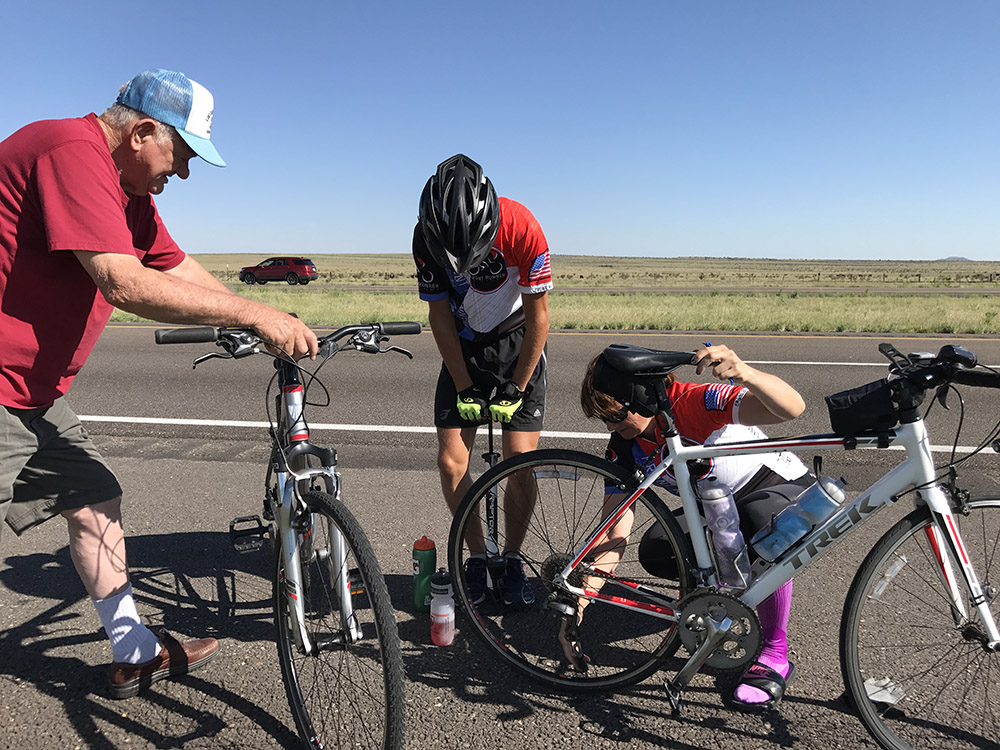 Sally Raff is a biker. When her son, Ryan, challenged her to ride her bike to Oklahoma, she said, "Let's go!" Both Raffs, followed by parents and grandparents, Lu and Jon Arnold, in a truck with fifth wheel, left Lehi on June 1 in the first leg of a trip that would take them to Edmond, Oklahoma. They biked through Colorado, New Mexico, Texas and finally Oklahoma. After spending several days visiting with Sally's son Tyson, and enjoying local food and scenery, the duo started home. They arrived home June 21 after spending three weeks on the road.
Grandma Lu said they kept track of the bikers with an app on their iPhone called "Find Friends." She said it was a life-saver. Even though she thought, "You have go to be kidding," when first told about the adventure. She admits, "It will be a never-to-be forgotten memory."
Sally Raff has participated in other ambitious rides. She has biked the "Salt to Saint" ride from Salt Lake City to St. George. Lu hopes she doesn't hear about the "Bike Alaska" or she might just head north.
Ryan, a devoted runner, would run each day. He would run between four and fourteen miles in addition to the miles he logged on his bike. He would keep a log of his running and check in with his high school coach, Brent Dorton.
Running and biking are in the family's DNA. Tyson competed in the Boston Marathon in April. Recently Ryan competed in the Freedom 10 K in Provo, where he placed second. The first- place runner was just two seconds ahead of Ryan.