Neighborhood rallies to build playhouse for A.J.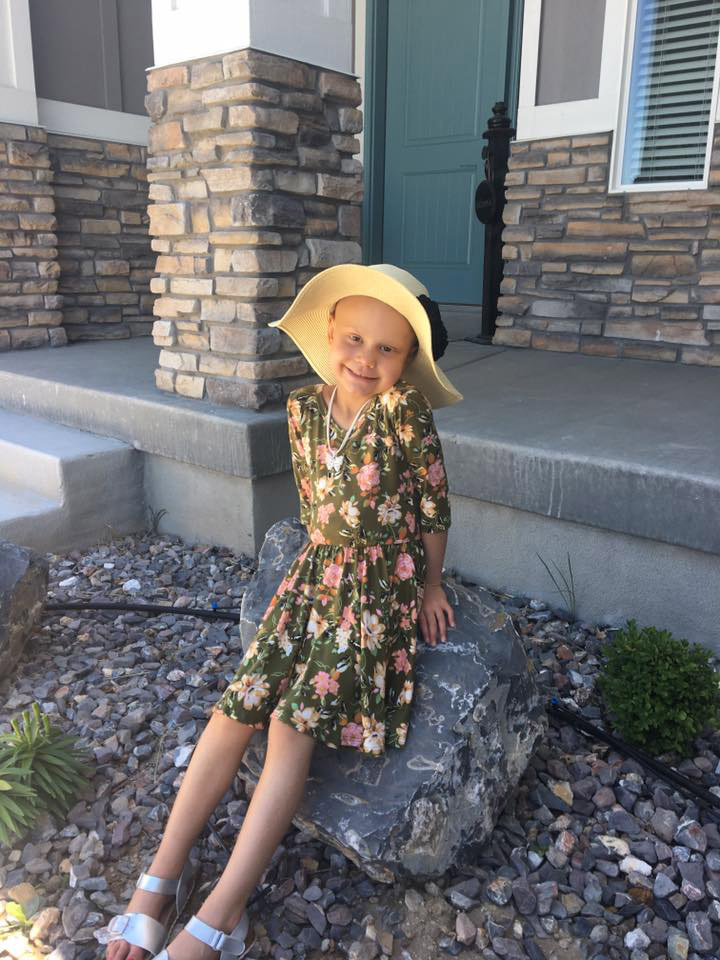 Four-year-old Andalyn Hadfield, otherwise known as A.J., only wants one thing for her 5th birthday on Sunday–a white, cottage-style playhouse, and her neighbors are banding together to give that to her.
Hadfield is just like any other four-year-old girl, she likes to dance, sing, and all things princess. She loves to learn and makes friends everywhere she goes. On October 6, 2016, Hadfield was diagnosed with high-risk, stage four Neuroblastoma. Her cancer treatment plan includes six rounds of chemotherapy, surgery to remove the tumor by her left kidney, and two back-to-back stem cell transplants, plus radiation and immunotherapy. All of which will take a year and a half. She has already finished six rounds of chemo and had three surgeries, including the tumor resection that thankfully went beautifully. She is currently in the hospital undergoing her second stem cell transplant.
Hadfield's Mother, Jessica Hadfield said, "through all this, she has been so courageous and has kept a positive spirit…anyone who knows her knows she is truly the most courageous little girl and she is beautiful inside and out. She finds beauty in every day and faces this trial with positivity. She can do anything."
Brittany Jensen, one of Hadfield's neighbors said, "Andalyn told her mom all she wanted was a playhouse and she had seen a picture of one she really wanted. It was a white cottage style with flower boxes to plant flowers. So, our neighborhood, family, and friends decided we needed to make this happen, especially since we're all hopeful she'll get to come home just in time for her birthday."
Jensen took to social media and has had great response from the community. People offering materials to build the structure, cash donations, their manual labor to help build the playhouse, and even a local flower shop offering to donate flowers for the playhouse.
They are still short on materials and would appreciate donations, including siding, roof shingles, nails, plywood, etc. Please contact Brittany Jensen at brittljens@gmail.com to help.