Heritage Day to honor pillars of community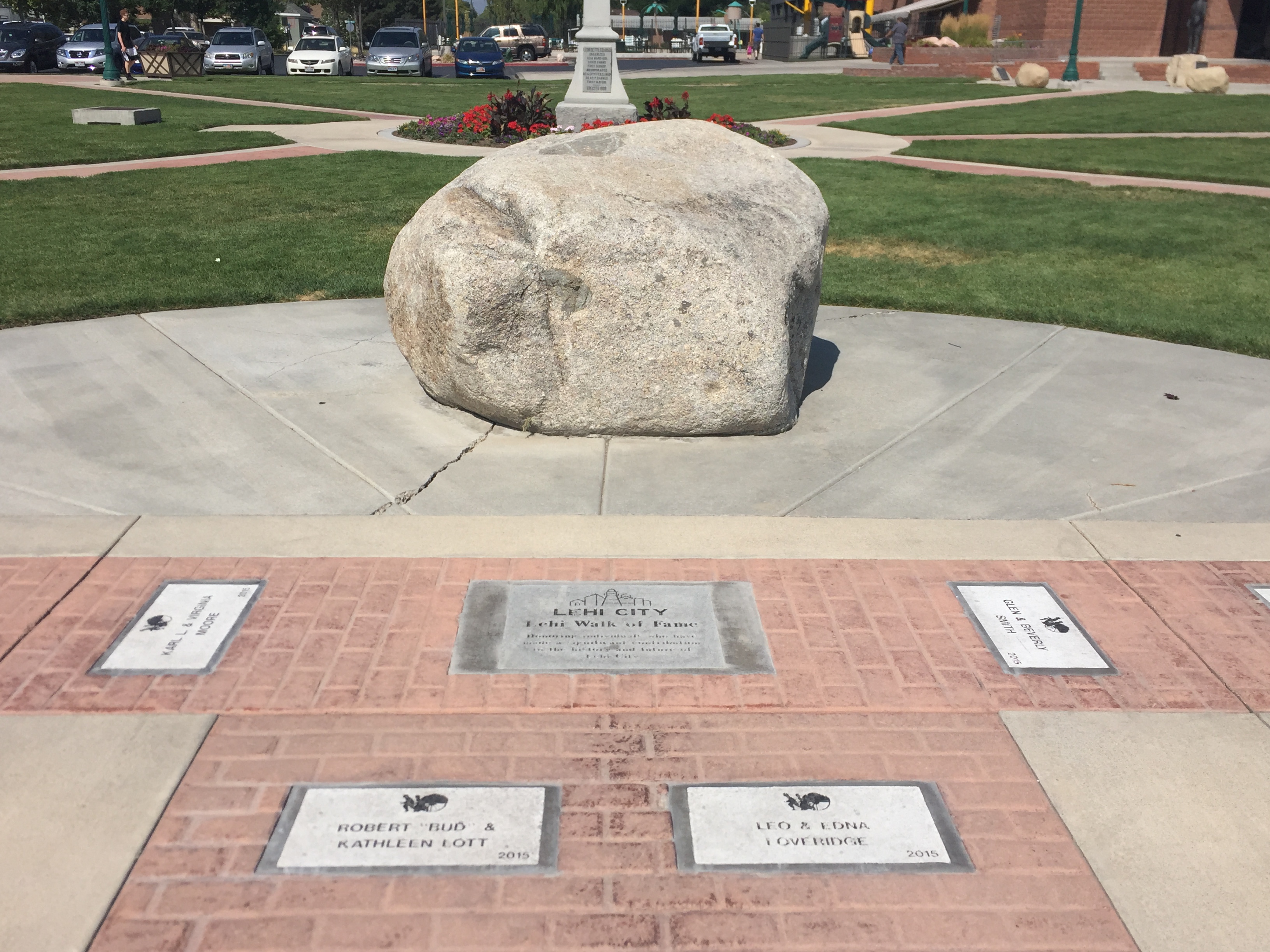 The Lehi Historical Society and Archives proudly announces the couples to be honored at Lehi Heritage Day on Labor Day, Sept. 6.  The annual event will begin at the Legacy Center and end up at Bandwagon Park.
The following couples were nominated and elected for their significant contributions to Lehi:
Bill and Betty Anderson
Dean and Noortje Bolles
Dee Orlo and Geraldine Brems
Arnie and De Ann Cardon
Guy and Mary Ellen Cash
Jerry and Annette Harris
Knollin, Shirley and Deanna Haws
Stephen and Gail Holbrook
Dave and Rhonda Nerdin
Lynn W. and Arlene Slater Peck
Marlin and Darlene Peterson
There will also be a special mention of John Knollin Haws, Jr., former director of the Archives, and his wife Jeanette. John died on June 28 after a valiant fight with cancer. Heritage Day came into being as he served as the historian of Lehi.
The community event will begin at 2 p.m., with a celebration, where each couple will be honored with their own brick in the Walk of Fame in front of the Legacy Center. Then at 3 p.m., the couples will be highlighted in a Showcase Parade from northwest corner of Wine's Park down 600 N., and up 300 W., past Bandwagon Park to the LDS Church at 1149 N. 300 West.
From 3-7 p.m., there will be food trucks, a Car Show, a Mad Hatter Tea Party, a neighborhood tour, displays and information on the Old Third Ward, the Carter Country Store, children's games and more.
"The whole thought behind Heritage Day," said Mike Southwick, city council member and founding member of the Archives, "was honoring people in the city who have done community service. We wanted people to have the opportunity to see the things we've done in the past and honor our heritage."
Rhea Lewis, another founding member, added, "It's a time to celebrate Lehi's birthday and to mingle with family and friends." Lehi marks its 165th birthday this year and will be feted with a Mad Hatter Tea Party at Bandwagon Park.
Heritage Day is an annual community event in its fourth year. Each celebration has taken place in the area surrounding one of the first LDS Church wards, because that is how the early people of Lehi settled. This year's celebration will focus on the people of the old Third Ward area, which was in the neighborhood of Bandwagon Park.
Gates for the car show open at 3 p.m., with a $25 per car entry fee, at Bandwagon Park. All proceeds benefit the Lehi Historical Society and Archives. The goal for this event is to purchase a computer and scanner for the Archives as well as to begin digitizing the Lehi Free Press from 1923-1949.
For more information, contact the Archives at 801-768-1570 and 34 E. 100 North., or visit us at the Lehi Historical Society and Archives on Facebook or on Instagram @lehihistoricalarchives.