Lehi's Cook Books sell out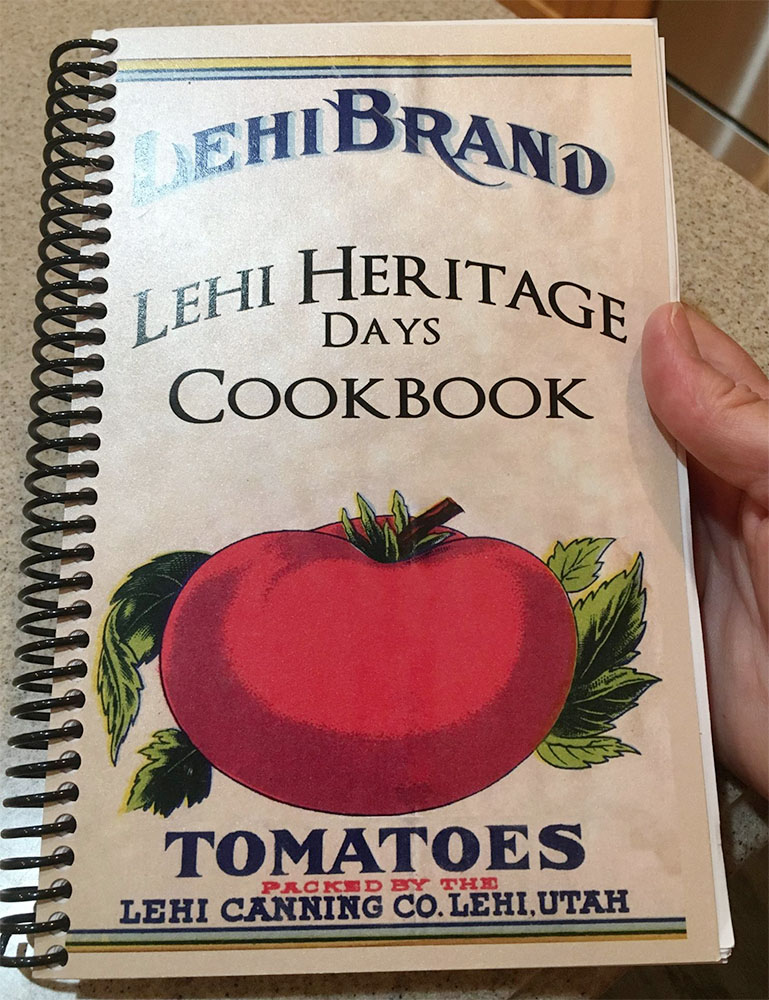 The Lehi Historical Society and Archives has released a new Lehi Heritage Days Cookbook. Two years in the making and the brainchild of John Haws, this cookbook has more than 300 recipes from Lehi residents, old and new. On page 71, you can find the famous, "Chicken on a Bun," recipe from Goodwin's Lehi Cafe.
These books had an incredible demand at the Lehi Heritage Days on Labor Day and the printed copies sold out quickly at the event. More have been ordered and based on the demand at Monday's event, the second printing will be ready for purchase on Tuesday, September 12th. The cookbook will cost $18 and all proceeds will benefit the Lehi Historical Society and Archives. Money will be used to purchase a new computer and scanner. Also, the Archives plans to digitize historical copies of the Lehi Free Press from 1923-1949 for easy public access. Those who have already placed a pre-order may pick their book up as well on Tuesday. If demand exceeds the amount printed, orders will be accepted for a third shipment.
Stop by the Archives at 34 E. 100 North, Tuesdays through Thursdays from noon to 5 p.m., to pick up your copy. Lehi Historical Society and Archives director, Lara Bangerter said, "the cookbook has been a labor of love in honor of John Haws and I think it's so awesome, it has recipes from old Lehi residents and new, and includes dishes they think are yummy!" Don't wait, these cook books will sell out fast.