Pioneer Volleyball shuts down Orem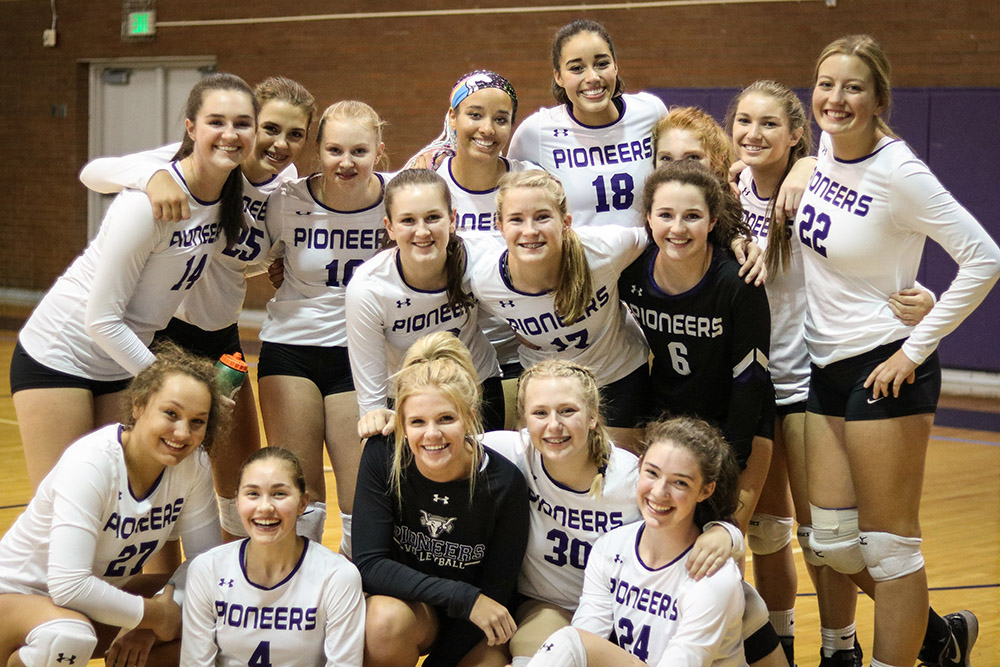 On Thursday September 7th, the Lady Pioneers took the court for their second region game against Orem. Lehi had already won their first region game against Mountain View. The Orem game, however, was won in a more of a dominant fashion.
During the first set Lehi jumped out to an early lead, and then ran with it. Orem seemed to hang around for a little bit, but it wasn't anything that the Pioneers couldn't manage quite easily. Lehi took the first set without any problems.
The second set was a little more even. The Tigers would jump out to a small lead, then Lehi would take it away. There was a constant back and forth in the second set until a time-out was taken by Orem, and it seemed to work more in favor of the Pioneers, who, with a notable performance by Maddie Lindsay, put the second set away to go up two sets to none.
The Tigers, down by two sets, came out with a little more energy in the third set. With what seemed like a determination not to get swept, they jumped to an early 5-point lead, and the energy and momentum took a turn more to Orem's half of the court. Lehi, however, wasn't about to let their shut-out go away so easily. With some great saves from Marissa Page and Lindsay to put away the points, Lehi quickly caught up to Orem, then took the lead, and eventually ran away with the third set, and the shut-out.
The game was an impressive performance from all the Lady Pioneers to keep Orem from winning a set, and to move to 2-0 in their region. They look to add another win on Tuesday at Payson.