Candidates answer questions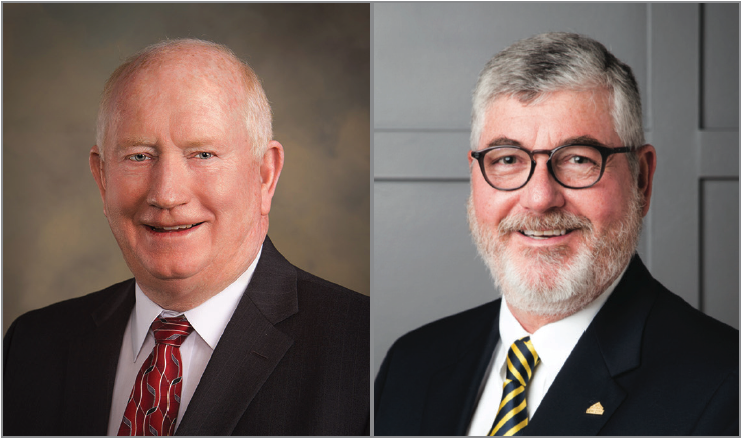 The Lehi Free Press recently asked all the candidates for the upcoming general municipal elections two questions which relate to pressing issues in Lehi.
How would you address the lack of affordable housing in Lehi?
How would you improve recreational facilities for Lehi's youth?
Below are the candidate responses:
Mark Johnson, candidate for Lehi Mayor:
1. If you have children struggling to find housing, you understand this critical problem. The city planners have been investigating alternative housing potential and I will support a plan that can assure quality construction and at the same time not have a negative impact on our existing infrastructure. Potential traffic increases will have to be carefully considered. Affordable housing generally means higher densities and the location will need careful planning. I will insist on intense traffic studies to help in the assurance that these developments are sustainable and will remain highly marketable for years to come.
2. It appears under the current plan, many of our youth will no longer be young by the time we have facilities for them to enjoy. We need a new plan and I am ready to implement it. First, we need facilities that are simple and appropriate for the need. Tax payers do not need to pay for the highest quality facilities. Second, we need to start soliciting more involvement from those interested in each particular sport. Finally, we need to accept the fact that our facilities should have sponsorships from corporations willing to invest in our community. This will work.
Bert Wilson, current Mayor of Lehi, seeking reelection:
1. Growing up in Lehi I loved the open fields and small-town feel, but I recognize that growth is happening. Lehi is a great City and people want to live here, which has also made housing unaffordable for many. The city is currently researching several ways to remedy this issue, such as allowing tiny homes, accessory dwellings, and more basement apartments.
2. Recreational facilities are important to me. I respect the residents' decision to not support the parks bond, but the demand is still there. With the limited amount of space, I want to be sure that our residents are given priority for field use and programs, so beginning January 1, we are offering priority registration for Lehi residents in all recreation programs. We will also continue to utilize grants and all funding options are on the table.
Bailey Holmes, candidate for Lehi City Council:
1. We can address our affordable housing issue by first giving people more freedom when it comes to building. We can work to expand the minimum square footage in Lehi. This would create an opportunity to build more affordable housing for smaller families and our senior citizens. We can also work with developers to plan communities with different housing options for a wide variety of incomes.
2. We can work together as citizens and businesses owners to maintain and build recreational facilities. We can work with the resources we have without raising taxes. Recreation is so important to a healthy community and can help strengthen families. With hard work and creative solutions, we can improve Lehi Cities recreation.
Chris Condie, candidate for Lehi City Council, seeking reelection:
1. Affordable housing is an important issue for Lehi. First, I would review and modify our code as necessary, giving builders an opportunity to consider more affordable housing options. Second, I would continue to work on high density housing along UTA, Trax, and Front Runner lines. Lastly, I would review and update the Lehi General Plan, solicit resident feedback, and identify any adjustments needed to create a better environment for affordable housing.
2. Lehi City owns 100+ acres of open space that is designated as park space. Developing this space into facilities that include baseball fields, grass fields, park equipment, basketball courts, pickleball courts, and tennis courts would go a long way towards improving our recreational facilities; by developing this open space it will create more programmable fields for youth activities. I will continue to support the upkeep of our Legacy Center and maintaining it as a first-class facility. Finally, I will continue to support the development of the Dry Creek Reservoir that will provide significant water storage capacity to our community and water activities.
Paul Hancock, candidate for Lehi City Council, seeking reelection:
1. On October 5th we held a joint work session with the city council and the planning commission to address this. The discussion held was around accessory apartments including separate units, basements, or additions. We also discussed a relatively new housing option, tiny homes. The planning department will be coming back with proposed changes to our code that could accommodate these types of housing elements.
2. Our parks and recreation department does a great job maintaining our current facilities.  Given our current funding we need to ensure we're prioritizing the build out of parks to maximize those funds
Sean Williams, candidate for Lehi City Council:
1. Creating more affordable housing in Lehi can happen start with some key concepts – land availability, off-site manufacturing, low maintenance and energy efficiency, and lending incentives. One of my ideas is to add a new zone in the city that would allow 'tiny house' communities.
2. Reevaluating the existing facilities for change, repair, or additions would need to happen first thing. After which, the City could work with neighborhoods, volunteers, and private businesses to work and fund these improvements.