Planning Commission approves QuenchIt soda shop on State Street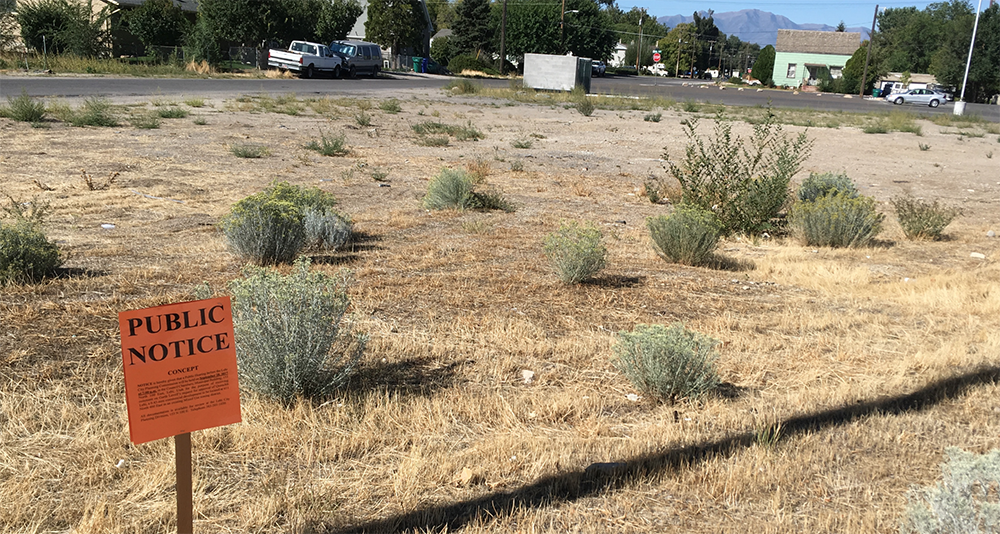 The Lehi Planning Commission met September 28 in City Council chambers to consider and hear public input on five items. In a relatively short meeting, six planning commission members heard staff and petitioners explain the details of four projects and a revision to the Lehi City Development Code.
The most discussed item on the agenda was Garth Lovell's request for the approval of the QuenchIt Lehi concept plan, a 0.43-acre commercial development located at 611 North 400 East in a mixed-use zone. The proposed commercial concern would be just east of the Alpine Bible Church on State Street.
QuenchIt is a soda shop much like Sodalicious and Swig. It is primarily a drive-up business, but can have pedestrian access as well. Commissioners questioned the egress and ingress of the drive-up pattern. The company plans for drive-up windows on the State Street and the 600 North side. Commissioners recommended a traffic study be done to see how the business would impact traffic. "There are boundary issues that will need to be cleaned up before final approval is given," mentioned the representative from the owners. The owners suggested that landscaping on the corner of the business be done to make the area more attractive.
The commissioners moved to send a positive recommendation to the city council. The final vote was five yays and one nay.
Another item discussed was Perry Homes' request for approval of the VUE phases one and two site plan. The project is located at approximately Mountain View Road and SR-92. The 308-unit high density residential project is planned for two phases of construction. Staff explained that only phase one is currently being discussed. Phase two will be presented later when water resources are acquired. Commissioners queried Perry representative, Dan Reeves, about amenities, buffers, and park acreage. Commissioner Seegmiller made the motion to send a recommendation of approval to city council. It was unanimously approved.
Marc Cram requested approval of the Black Label preliminary 2-lot subdivision located at 2800 West 1500 North in an R-1-22 zone. There was no public comment and the plan was unanimously approved.
The final project to be discussed was Scott Thorsen's request for approval of the Granite Seed phase two concept plan, a 1.34-acre office/warehouse development located at 2051 North 1450 West in a Commercial zone. There was no public input. The commission sent the project on to city council with a unanimous approval recommendation.
The final action of the night was Lehi City's request for revisions to the Lehi City Development Code. The recommendation is allowing townhomes in PUD developments. Staff members felt that more flexibility is needed in a PUD that would not increase density but allow for more affordable housing. The commission felt more specific language needed to be added to the code before it could be adopted.