Three suspects break into Lehi storage unit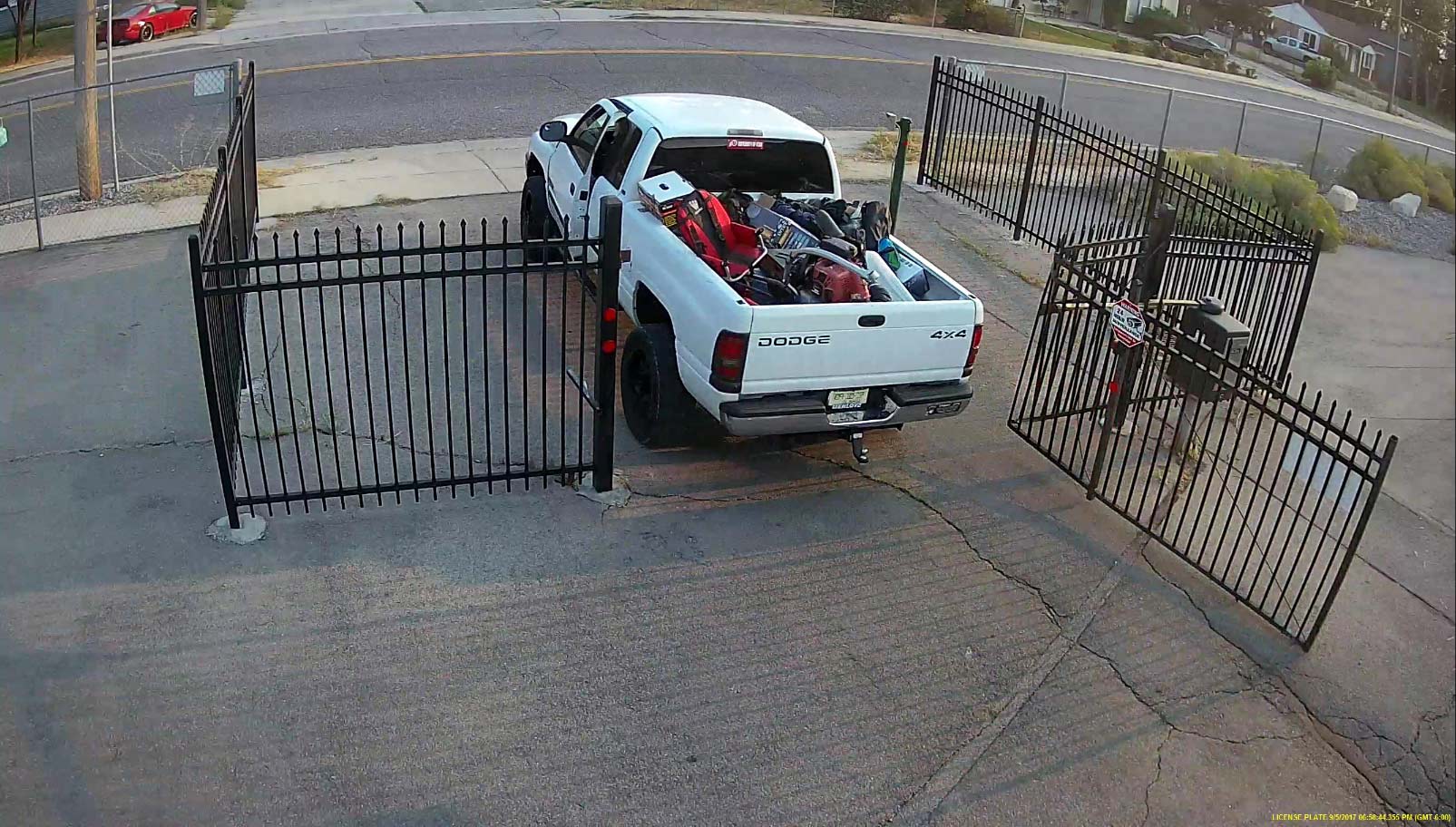 On Tuesday, September 5th around 6 p.m., three suspects broke into a storage unit which was leased by Cami and Steve Barton at First Lehi Storage facility. The facility is located at 946 W. and 2100 N. in Lehi. The three suspects followed another car going into the facility to get through the gate and then picked the lock of the storage unit. "The hardest part about this was that you couldn't even tell the lock was picked, so we didn't find out till later that it had been broken into. When the truck first came through, we figured they were just behind on payments" Rylee Worthen, a manager at the facility said.
After getting into the unit, the suspects took various items and loaded them into their truck. They waited about 30 minutes for someone else to enter and then held the gate open to leave.
Cami Barton said, "We had recently rented a storage unit to help put some of our personal belongings in while we had our house on the market. We went to move our stuff back home and to our surprise, our storage unit had been broken into. They stole everything they could fit into their truck bed–camping equipment, tools, some of my purses, lots of shoes, boots, clothes, and my daughter's Lego collection, just to name a few things. We can't figure out why our unit was targeted. We are very disappointed to have this happen to us in what we thought was a secure storage unit."
Barton's son has special needs and one of the items stolen was a "Weehoo" bike–built to give those with disabilities the ability to ride a bike. Barton said, "I was really sad to see that someone would take [his] "Weehoo" bike. We had searched for a while to find something that would work for him."
First Lehi Storage is sorry for the loss of items and is doing everything they can to help in caching the suspects. With multiple surveillance cameras, various shots of the suspect and their vehicle have been released, in the hopes that someone will come forth with any information. Unfortunately, the vehicle used a temporary license plate number, hindering identification of the suspects.
Any information known can be reported to Lehi Police Department at (801) 768-7110.
This slideshow requires JavaScript.