Skyridge Softball wins against Timp and Enterprise, Loses to Springville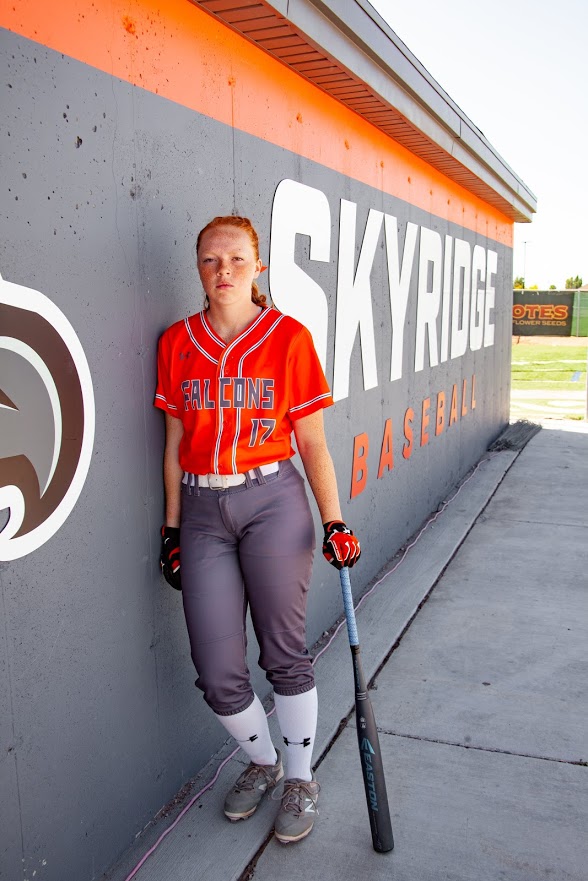 Skyridge Softball won two games and dropped one last week. The Falcons still have an impressive record and improved to 19-2 with victories over Timpanogos and Enterprise while losing the rematch away game to Springville.
Skyridge played Timpanogos on Wednesday and defeated the Timberwolves 11-2. Hunter Bringhurst led the Varsity team on offense with four hits on four appearances. An early lead helped propel Skyridge to victory. The Falcons scored on a single by Marisa Bowman, a single by Keylee Melling, a single by Bringhurst, a home run by Bowman, and a single by Rachel Billings all in the second inning. Skyridge Varsity pulled away for good with six runs in the second inning. Bowman has now scored nine home runs on the season as the senior continues to lead the Falcons at bat.

Thursday, Skyridge couldn't make a comeback against Springville, losing 7-0. Springville scored on a home run by Mckenna Thomas in the first inning, a single by Linsey Robinson, and a single by Thomas in the second inning. The Falcons struggled to contain the high-powered offense until Freshmen pitcher Heather Berrett was put in for relief and struck out 12 batters in a row. Alas, it was too little too late and the normally strong hitting for Skyridge was absent. Mckenna Thomas was great on both sides of the stripe, striking out 10 Falcons and holding them scoreless for the win. This loss put the Region title in jeopardy for Skyridge as they now must beat Wasatch to take the title.

Friday, the Falcons played in a non-conference JV game which featured all the varsity team save Marisa Bowman, who is the sole senior. Skyridge defeated the Enterprise Wolves 8-3. Early in the game, the Wolves threatened in the second inning when Kindy Christensen homered on a 1-1 count, scoring two runs. However, the Falcons recovered, thanks to strong hitting. They pulled away for good when Reece Tahbo and Rachel Billings sent back-to-back home runs over the center field fence. Alexis Atcitty was the winning pitcher for Skyridge Varsity. She surrendered two runs on three hits over five innings, striking out five. Heather Berrett threw two innings in relief out of the bullpen. Berrett recorded the last six outs to earn the save for Skyridge Varsity. Tuesday will determine in large part the outcome of Region play as Skyridge faces the Wasatch Wasps again for a rematch. The Wasps are near the top of the state rankings and are poised to do well should the Falcons falter. The final home game of the season will be on Thursday against Maple Mountain.