Saratoga Springs temple location released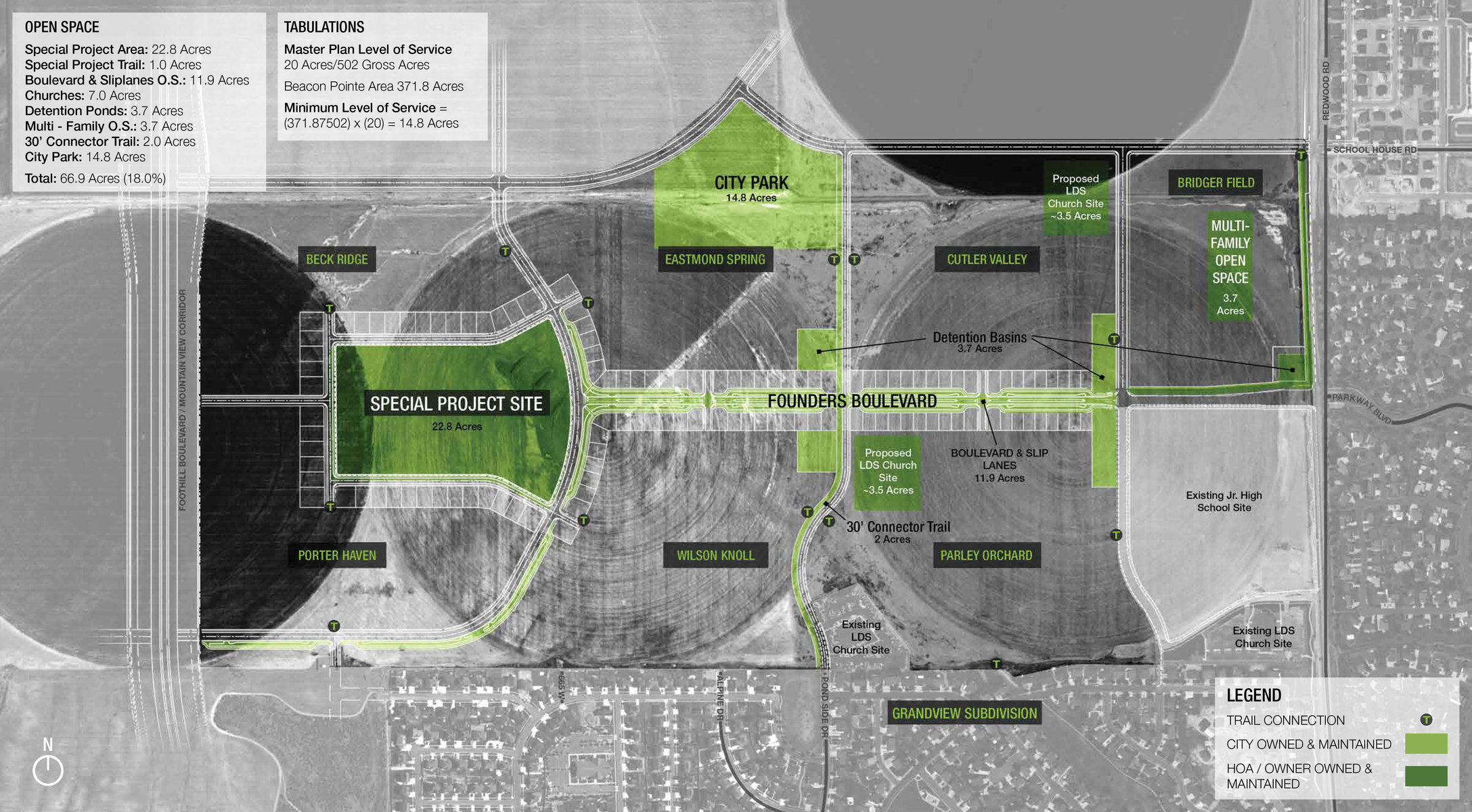 Southwest Saratoga Springs mapped for LDS temple
The Church of Jesus Christ of Latter-day Saints has filed preliminary plans with Saratoga Springs, Utah, for construction of a new temple. The 22.7-acre site will be in the new Beacon Pointe subdivision, west of Redwood Road and north of Meadow Side Drive. This location is in the southern portion of Saratoga Springs, South of Westlake High School and directly West of Utah Lake.
According to a news release, the plans call for a three-story temple of approximately 87,000 square feet. An adjacent 21,000-square-foot meetinghouse will also be built.
Regarding the announcement, Lehi Utah Stake President Kory Boyd said, "We are overwhelmed with joy as Heavenly Father has blessed our community to be in the midst of His Holy House. We feel His trust and love and anxiously await the blessing to serve in the Saratoga Springs Temple."
Specific design plans for the temple are still being developed. The filed documents include information on "open space plans, including landscaping, parking, utilities, transportation, and other site-related issues." The general design principals and uses are also noted.
Further information, including interior and exterior renderings, will be made public later. Holdman Studios, located in Lehi, has been contracted to do the stained art glass work. The Holdmans have created stained-glass windows in 90 Church of Jesus Christ of Latter-day Saints temples around the world. Most recently, the Holdmans created pieces for the Rome Italy Temple and installed a larger-than-life stained-glass mural in the Visitor's Center. A groundbreaking date for the new Saratoga Springs temple has not been set nor have revised temple district assignments for the area been announced.