ASD slammed by Utah legislative committee for school closure process; board and superintendent subpoenaed for questioning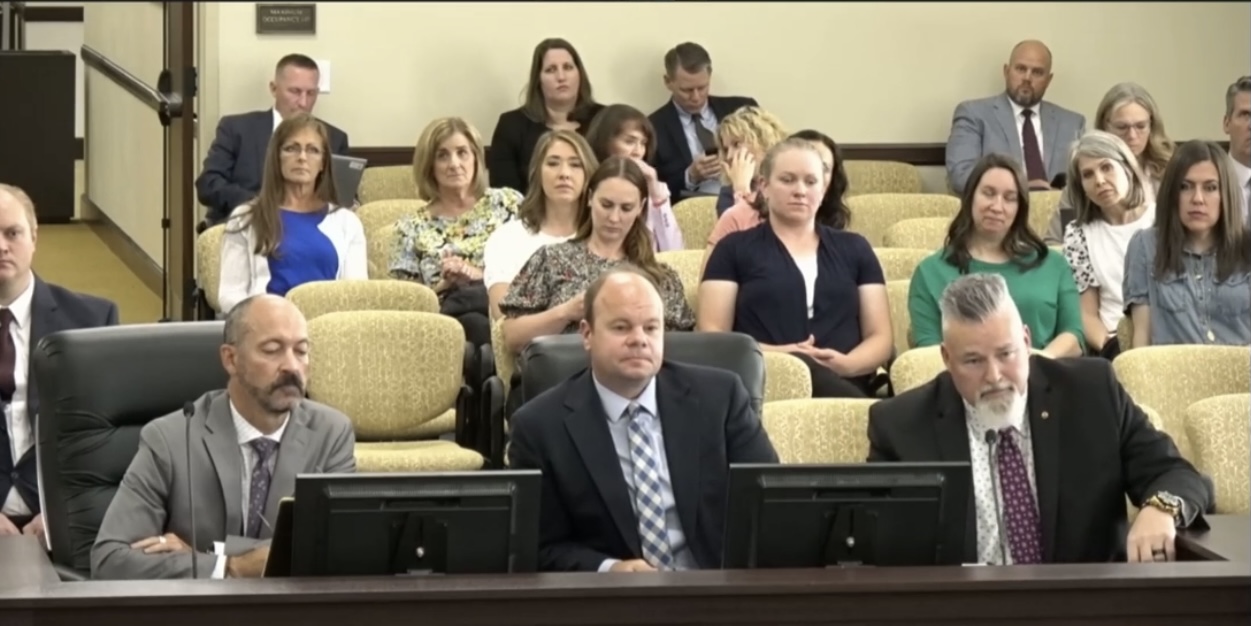 The Administrative Rules Review and General Oversight Committee on Utah's Capitol Hill slammed the Alpine School District (ASD) and its board on Thursday, May 18, over recent school closure processes administered by the district. The bipartisan chastising concluded with a rare subpoena for the ASD Board and its superintendent to testify before the legislative committee in a future meeting.
The issue arose after the ASD Board of Education voted on February 28 to begin the closing process for five elementary schools in the district, including Lehi Elementary. The district later changed the closing date on three schools but decided to move forward with closing Sharon (Orem) and Valley View (Pleasant Grove) Elementary Schools this year.
Former Senate Minority Leader Karen Mayne (D) passed a bill in the 2019 legislative session, creating parameters and a timeline for school district adherence when closing schools. The bill's passage created a state law requiring districts to notify parents and the community at least 120 days before a school board votes to close a school, and the process must include public comment.
A group of parents filed a lawsuit against the district, claiming its timeline and actions violated state law and that the process should begin again to adhere to state statutes.
On Thursday, ASD officials argued that state law was followed, and the 120-day notification "clock" started December 8, 2022, when ASD sent an email notifying parents about an upcoming boundary study. The email did not acknowledge any potential school closures by name.
Thursday's committee hearing began with a presentation by ASD parents Alicia Alba and Joe Johnson, who detailed their interpretation of the notification timeline. The parents argued that the district made the closure decision improperly. Alba and Johnson said the district made closure decisions and followed the state statute process of public notification and comment afterward. The parents argued that the state law intended to solicit public comment and work with stakeholders before making closure decisions.
Utah House Representative Brady Brammer (R), who represents Highland, Alpine and Cedar Hills ASD patrons, agreed with Alba and Johnson regarding the process.
"The concern that I have is the way the vote was made to close the schools. People can interpret that differently or disagree with the vote, that's fine, but then you look at what happened after. There was a drain of staff away from those five schools for a time; there were instructions to those SCCs not to fund the following year for a time, and there were instructions not to vote in a new PTA for a time. Once everyone started making a mess, there was some CYA (cover your ass) after the fact. I view it as CYA," said Brammer.
"I was getting calls from my mayors, my city councils, from parents who are frequent flyer supporters of public ed, the PTA presidents, the SCC members, they all love public ed, and they felt like this process was excluding them entirely and it was a foregone conclusion before they could even give the public input," continued Brammer.
ASD was represented by David Stephenson (Director of External Affairs), Kraig Brinkerhoff (ASD attorney) and Rob Smith (Assistant Superintendent of Business). Stephenson defended the district's process and reiterated that it held six open houses to solicit public feedback and ultimately decided to delay three of the five closures.
"You guys, come on. This is frustrating. It looks really bad. It's terrible," pushed back Senate Minority Leader Luz Escamilla (D) about the district's process over the last several months.
"I feel my intelligence is insulted. You were moving teachers. What message were you sending to the community?" continued Escamilla.
"I do believe school boards need to be able to make tough decisions but process matters," said Lehi Senator Jake Anderegg (R), who echoed the sentiments of Rep. Brammer and Sen. Escamilla.
The legislative oversight committee is a review committee that evaluates laws and works to fix loopholes or unintended consequences that arise from previously passed legislation. The committee does not act as a judicial body to determine whether the district broke the law. That matter will need to be settled in the court system.
"We will fix the statute. Your district will be an example of what not to do. That's disappointing. You're the largest district in the state," concluded Escamilla.
Rep. Brammer echoed Escamilla's call for fixing the statute and noted that this issue would be prevalent in the coming decade as student populations are decreasing throughout the state, especially in Salt Lake City.
While the committee members stated their intent to make the state law more explicit in the next legislative session, several felt the ASD board left many unanswered questions.
Committee Chair Senator Curt Bramble (R), along with other members of the lawmaking body, expressed frustration throughout the hearing regarding the absence of ASD school board members and ASD Superintendent Dr. Shane Farnsworth. Board Member Joylin Lincoln was present via Zoom.
"I'm greatly disappointed that we don't have school board members, elected officials, sitting in those chairs," said Senator Anderegg.
The committee deliberated on whether to use legislative subpoena power to demand the attendance of elected ASD boardmembers and Superintendent Farnsworth at the next meeting.
"The school district is probably getting the message. If there is an information request, I support the motion, but if it's because you're mad, then I don't support [it]," said Rep. Brammer.
Ultimately, the committee voted to subpoena all ASD board members to appear at the next meeting. Rep. Brammer (R), Rep. Bennion (D) and Sen. Anderegg (R) voted in the dissent. Failure to appear would result in contempt of the legislature.
The ASD Board plans to vote on school closures at its June 30 board meeting, pending study information and current litigation. The next Administrative Rules Review and General Oversight Committee hearing has yet to be scheduled.