Dry Creek Reservoir Update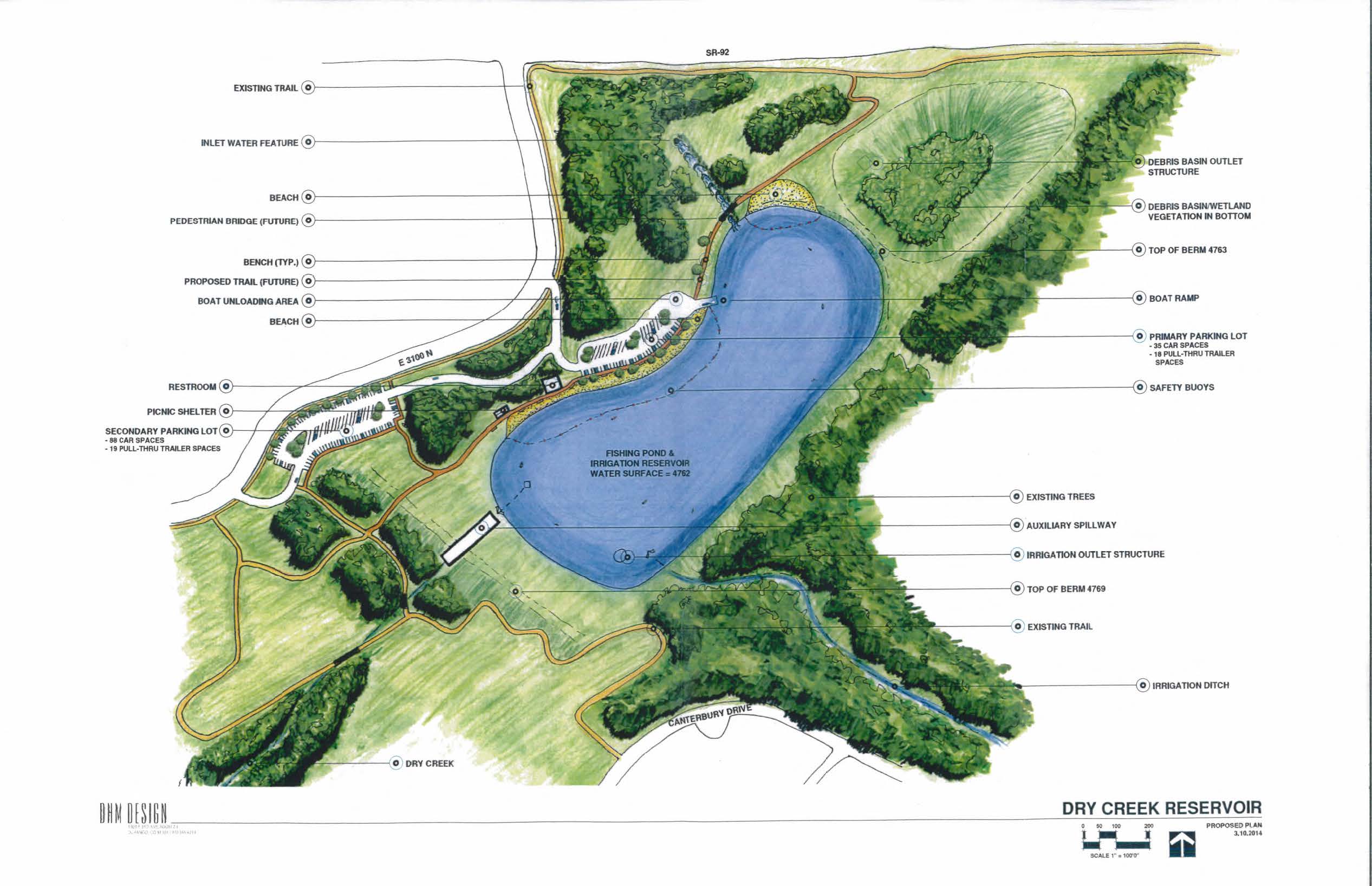 In the September 27th Lehi City Council meeting, the city council received a presentation about the rehabilitation of the Dry Creek Dam and Debris Basin. City engineer Lorin Powell expressed enthusiasm for the project. In a Letter of Intent, attorney John H. Jacobs, attorney for the North Utah County Water Conservancy District ("District") presented details of the project.
The District is the owner and operator of the Dry Creek Debris Basin and Dam ("Dry Creek") which is situated adjacent to the north-east boundary of Lehi City. The District is in the preliminary stages of rehabilitating Dry Creek to bring it up to minimum dam safety standards.
According to Jacobs'letter, discussions have been had between the District, Lehi City, and the Natural Resources Conservation Services ("NRCS") regarding the conversion of the debris basin from a flood control facility into a permanent water storage reservoir.
The District has engaged RB&G Engineering, Inc. to evaluate the feasibility of the conversion. Lehi City has assisted with the cost of the RB&G study. The District has a grant with NRCS for 65% of the construction costs to bring the dam up to minimum dam safety requirements. The District will be seeking funds from the Utah State Department of Water Resources for 31.5% of those construction costs. This funding would not be sufficient to convert the reservoir into a permanent water storage reservoir. The additional cost to complete a permanent storage reservoir has been estimated by RB&G to be $2 million. The District would be looking to Lehi City to pay this portion of the cost.
Powell estimates that eventually the city would need approximately $10 million to complete the project and bring the water system to the citizens of Lehi. The dam would also be constructed to provide recreational amenities to the residents of Lehi and surrounding area, such as boating, fishing, and beach areas. The project would be like water facilities in Herriman and Springville.