Health Fair Held at Legacy Center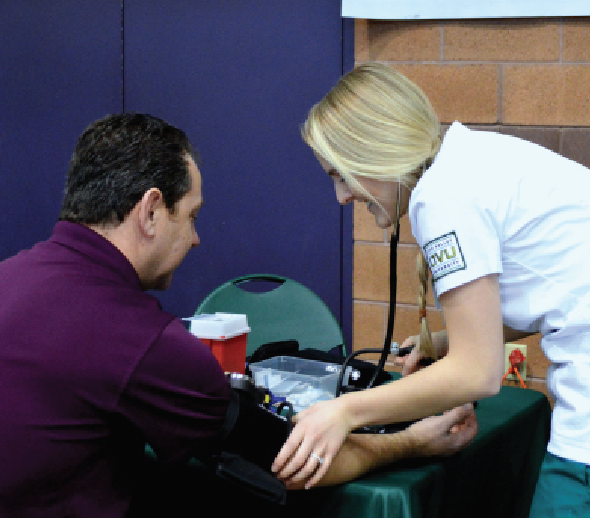 The Lehi Legacy Center had its annual Health Fair last Saturday, January 21. It's the one time of year that Legacy Center memberships are discounted 20%, and businesses all over the county have a chance to show what they have to offer to contribute to healthier families.
Tina Strong, Fitness Director at the Legacy Center, has been in charge of the Health Fair since the first year they put it on in 2002. Legacy Center fitness instructors were there to do free health and fitness assessments, which required willing participants to do push-ups and other exercises by their booth. Strong says people like to use the January assessments to measure their progress as they work on their fitness goals over the next several months.
The Utah County Health Department had two booths at the Health Fair; one offering free radon testing and the other had pamphlets and class sign-ups for people living with chronic diseases like Diabetes. There were free vision screenings by Walmart and Utah Valley University had nursing students there to do free blood pressure and blood sugar checks, as well as measure heart rates and oxygen saturations.
Each of the 35 vendors at the Health Fair contributed items to the hourly drawing, so many people walked away with fun prizes. The Health Fair is something the Legacy Center, businesses, and Lehi residents look forward to every January.