Pioneers Defeat Westlake in First Region Game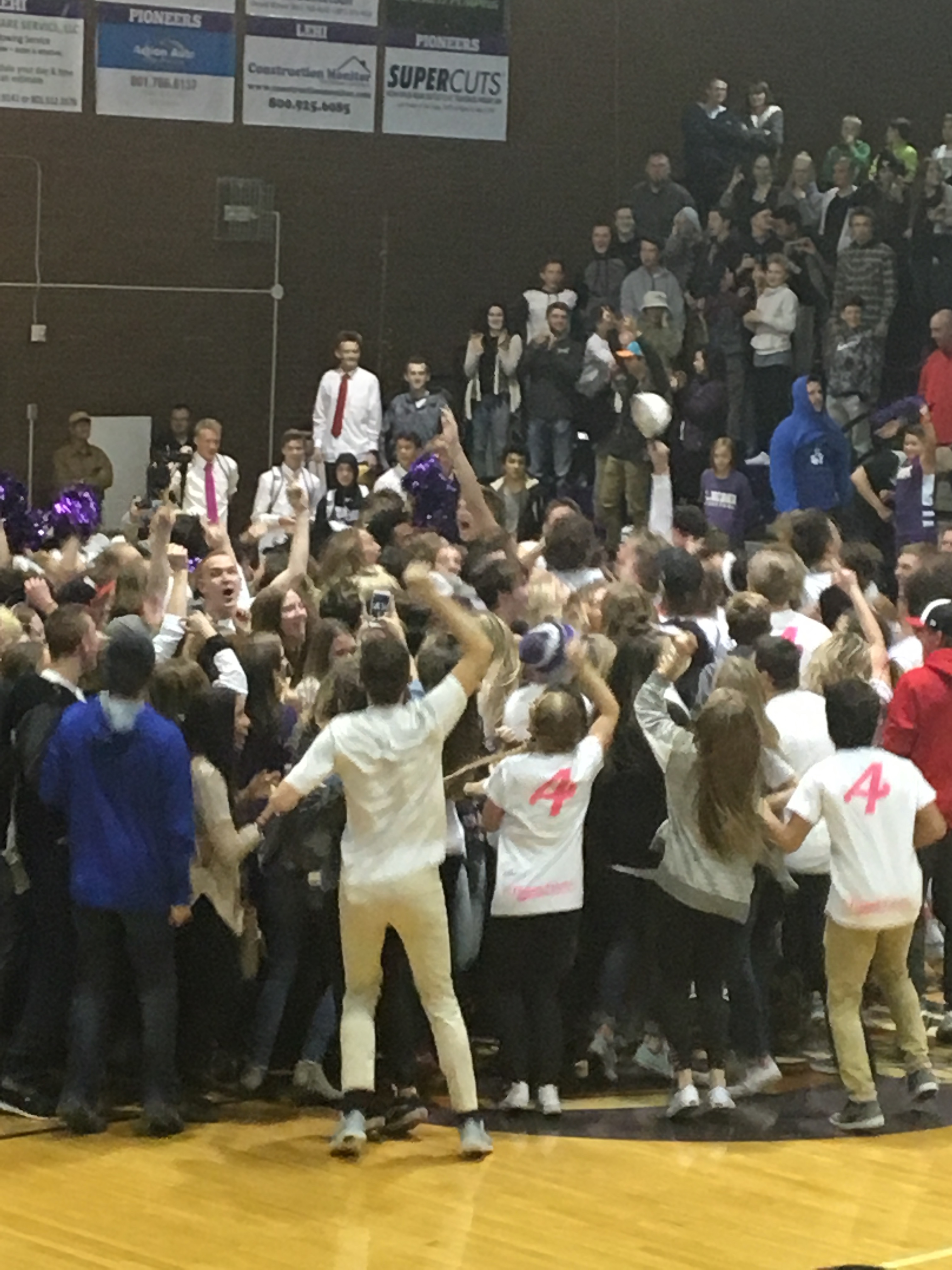 Lehi won a close battle Friday night beating the Westlake Thunder 69-67 in the final seconds of their first region game of the season. Both teams came out strong in front of a packed house with students and fans from both schools filling the stands to support their teams in this rivalry.
It was a tight game through the first half, but the Thunder went into the locker room up by five points 35-30 at the half. The Pioneers came out strong in the third quarter, outscoring Westlake 22 to 10. Going into the fourth quarter, Lehi was ahead 52-45.
In the final quarter, both teams played with intensity. With 1:40 left in the game, Westlake came back to tie the score 65-65. Coach Yeager of Lehi called a timeout to set up a play with 22 seconds remaining. In the final play for Lehi, junior Jake Thacker delivered a sensational alley-oop pass to Ethan Tuckett for a wide-open layup to put the Pioneers up 69-67. Coming out of a timeout with 7.1 seconds remaining, the Thunder missed a three-pointer that was rebounded and then put back in as time expired. However, the refs called the shot off to give Lehi the exciting home victory.
Senior guard, Tuckett led the team with an impressive 27 points, including a perfect 11 for 11 from the free-throw line. Dallin Holker put up 14 points and Isaac Madsen scored 10. As a team, the Pioneers shot a notable 18 for 20 (90%) from the free throw line.
The Pioneers next matchup will be against Riverton on Tuesday, January 10 at home.