Fastpitch Softball—It's all in the (Lehi) family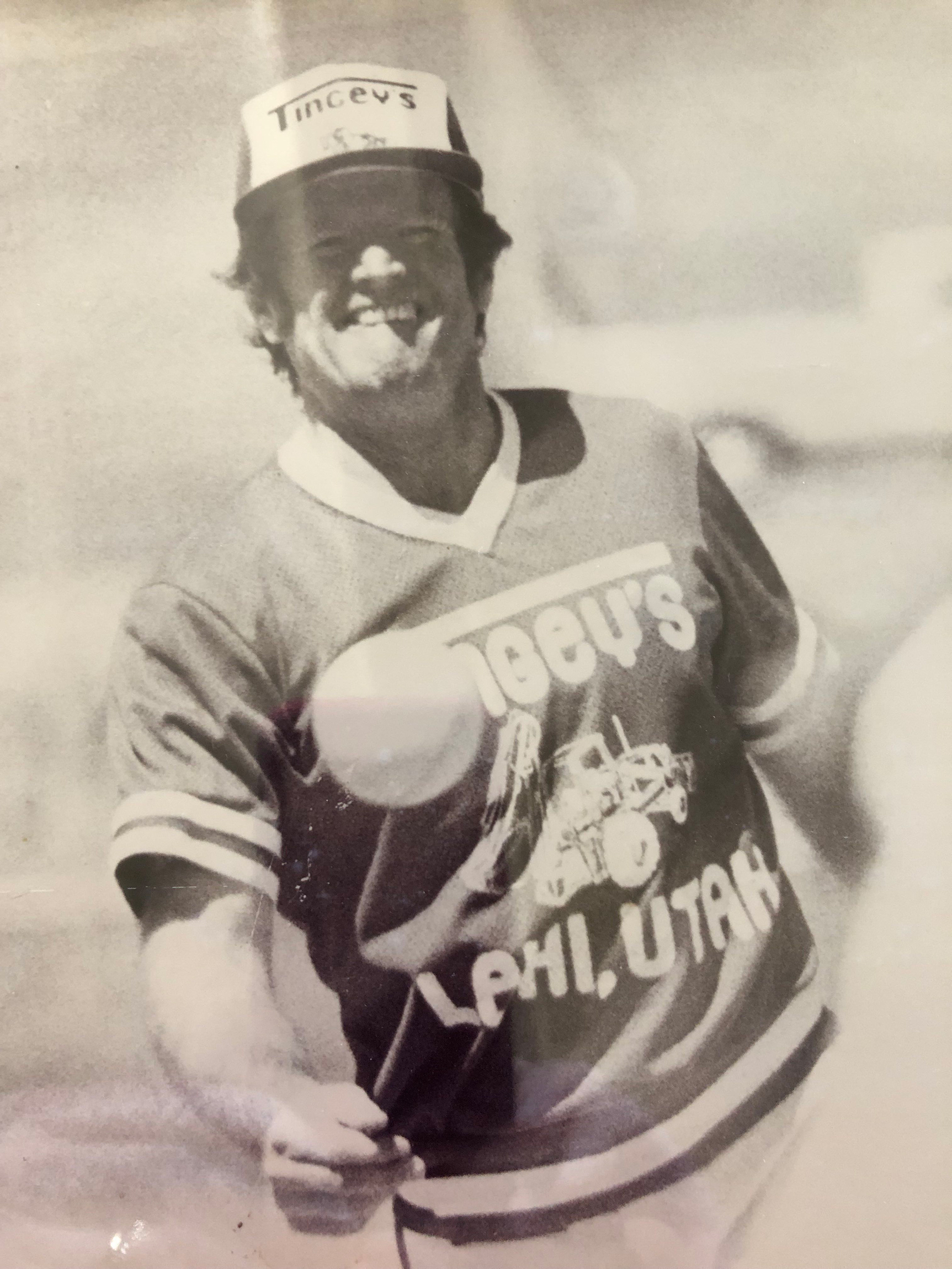 When Lehi's Marlin Barnes pitched his first softball game, he threw nine pitches to strike out three batters in a row. He had been asked to fill in for the regular pitcher who couldn't make the game. He was 14 years old. He knew then that softball was a special sport for him. His dad, Harold, and his brothers Reldon and Gary, all played softball and Marlin was surrounded by other old Lehi Third Ward members who loved the game of fastpitch softball.
During the '50s, 60's and 70's, fastpitch softball was a popular sport in the area. It was Larry H. Miller's love for the game that prompted the constructions of the Cottonwood Complex that quickly became a destination for many regional and national softball tournaments. Miller was known as an outstanding pitcher for his own team. During those years, the Church of Jesus Christ of Latter-day Saints sponsored an All-Church Fast-pitch Tournament that brought softball players from around the United States to play.
Spurred on by the love of competition and the game, Barnes continued to hone his pitching skills. He played for his ward teams and went on to play for local commercially sponsored teams, primarily Tingeys Enterprises. At one time, almost every Utah County community had a fastpitch softball league. Many ballplayers' children were raised at the local ballparks. The competition was keen and fast-paced.
The love of the game perpetuated other families to find fun and satisfaction in playing softball. Another local family, the Colledges, all played softball. At one time seven Colledge family members played on one team: Les Colledge Jr. was the pitcher, Dwayne, catcher, Almer, first base, Les Sr., second base, Dean, shortstop, Ralph, centerfield, and Cecil, leftfield.
Lane and Lisa Zimmerman had six daughters who all loved softball and several of them played fastpitch after high school. The girls were outstanding pitchers, helping Lehi High School emerge as a softball powerhouse.
The Barnes family continued to play the game they grew up watching. At one time, Marlin, his sons, Bob, Ginn, Rusty, and Randy, all played on the same team along with son-in-law, Rod. Becky, Marlin's daughter, and son, Bob, coached high school girls fastpitch when it first became a sanctioned UHSAA sport. Bob coached at American Fork High and Becky coached at Lehi.
Last Thursday history repeated itself when Becky and Rod's two children, Riley, softball coach at Skyridge High School and Carley, coach at Alta High School, faced each other at Alta High School. While their competitiveness was clearly evident, Carley conceded to Riley with a big hug.
The Barnes' son Ginn, now assistant coaches for BYU. Ryan, Ginn's son, is helping coach at the University of Utah and plays for Team USA. Syd, Becky and Rod's daughter, is playing softball at Weber State University. Abby, Ginn's daughter, is playing softball at Snow College.
The tradition continues as grandchildren play on club teams in the area. There is no doubt when the Barnes family gets together there is plenty of talk of softball. This sport has spurred conversation and has brought family members together and created bonds both on and off the field.
Marlin Barnes said, "Fastpitch softball with a good pitcher, a good team, and good competition just might be the most fun sport there is to play. Thank goodness the girls in high school and college have kept the sport alive and growing."