Pioneers Hold off Riverton in Region Victory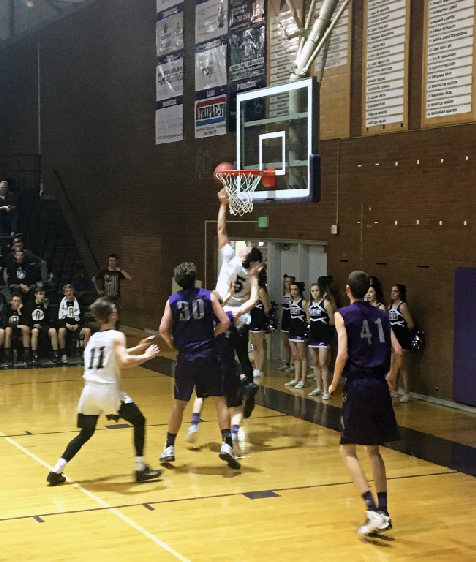 The Lehi Boys' Basketball team won another close region match up against the Riverton Silverwolves on January 10. The final score was 66-58 in the hard-fought victory.
The score was close throughout the first half, but the Pioneers lead by 4 points at halftime. Riverton came out strong after the half and outscored the Pioneers in the third quarter. Lehi was up by 3 going into the final quarter. Foul trouble and injuries plagued the team late in the fourth quarter, but they held off the Silverwolves to secure the win.
Lehi's Ethan Tuckett continues to lead the Pioneers in scoring with 20 points in this contest. Sophomore Kevin Winsor had a big game with 16 points, including four 3-pointers in the second half to give the Pioneers much needed momentum. Dallin Holker also came out big for Lehi contributing 12 points and 8 rebounds.
"The season has been going great so far. We have started out strong being 2 and 0 and we always have room to improve," said Ethan Tuckett. "Things are great. We are playing amazing with each other so far," he added.
Lehi is now 2-0 in region play. Their next matchup will be against the Herriman Mustangs.