Teen Star Tapes Show in Lehi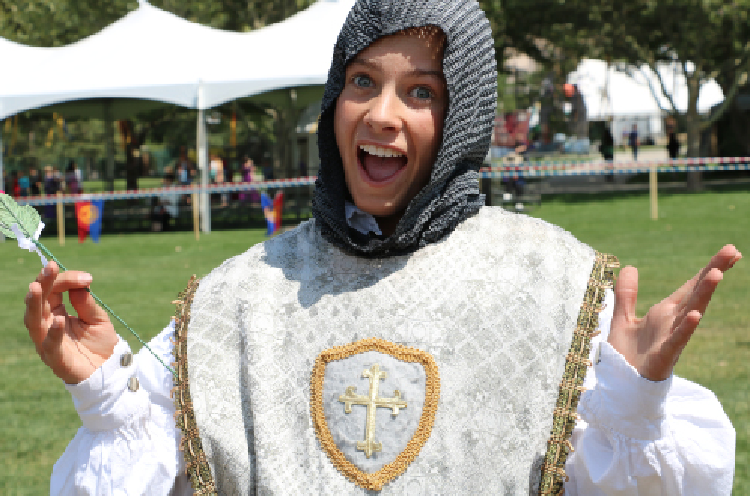 In August of 2016, Thanksgiving Point hosted the Utah Renaissance Faire, with some very special guests in attendance. During the Faire, Nickelodeon Television Network taped a special episode of its new show, "Jagger's Mega Life," starring 15-year-old X Games competitor, Jagger Eaton.
Eaton attended the Faire and had the once in a lifetime opportunity to joust with world jousting champion, and Utah native, Charlie Andrews. The experience included Eaton spending hours practicing with Charlie at his home in Eagle Mountain to prepare for the actual encounter. He learned how to ride a horse, carry a lance, and hit a target.
Not only is Eaton a Nickelodeon star, but he is the world's youngest X Games competitor in "Megaramp." A skateboarding event. At age 11, he competed in the 2012 X Games in Los Angeles. When he was 13, he won an amateur skateboarding competition in Tampa, Florida, and was one of the youngest to win that specific competition. His sponsors are DC Shoes, Plan B Skateboards, Red bull, Bone Wheels, and Independent Truck Company.
Jagger has appeared in other popular TV shows including Rob Dyrdek's Fantasy Factory, and Ridiculousness, and the September 13th episode of WWE Smackdown. The episode from Thanksgiving Point of "Jagger's Mega Life" aired on Sunday, January 15 on Nickelodeon and is now available online.