Supplying peace of mind at Family Storehouse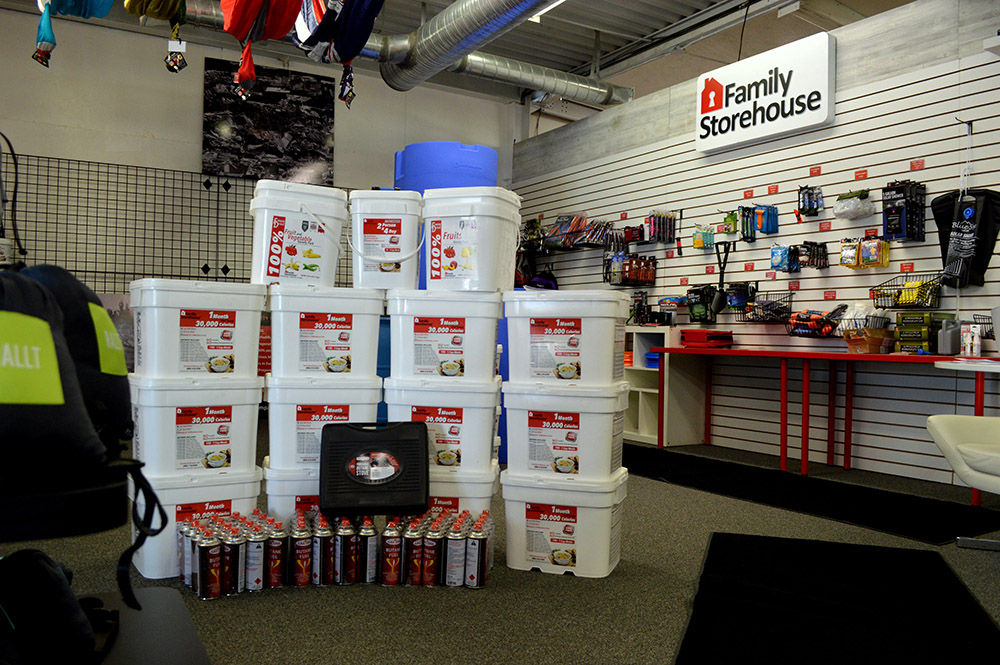 The Baum family has been researching and testing emergency kits and food storage for close to 35 years. Family Storehouse has a new location in Lehi at 489 West State Street. It's not just emergency supplies and food storage at the Baum's store – it's also an education in being prepared from Josh and his father, Larry Baum.
In 1983 the Baum's home burned down on Christmas Eve. That horrific experience led to Larry Baum becoming an emergency and food storage expert. The family was, and continues to be, hardcore backpackers. Josh Baum points out that backpackers are the best prepared people that there are. The family business started out with just 72-hour kits and over time merged into emergency supplies and long-term food storage, combining the Baum's backpacking expertise with their food storage know-how.
Family Storehouse manufactures their own food. Their kits include pre-made meals, recipes that Josh Baum has developed himself. The key to making food storage last is taking the fat and oil out of it. The struggle has always been to make food last, but also making it taste good. The Family Storehouse food storage is GMO-free with no unnatural flavors and they are always coming up with new meals to rotate through your food storage. It's not just the food Family Storehouse is always improving, they are paying attention to packaging, too.
"You can't tell that our food has a shelf life," said Josh Baum. One of the great mysteries in the food storage business is the shelf life. If the food is stored at 60 degrees, it will keep for 25 years. "Basically, the rule is the colder you can store it, the longer it will last," explained Josh Baum. It's important to consider cook times when buying long-term food storage since longer cook times mean using more fuel.
The biggest concern in an emergency is water. Family Storehouse has a barrel for storing a large amount of water as well as a filter that fits onto a plastic water bottle. "Water is an immediate need in every kind of emergency situation," said Josh Baum. The filter works on any water, no matter how filthy. The filter will work for up to 100,000 gallons of water. "If you started today, you couldn't filter 100,000 gallons of water in your lifetime. I could drink out of Utah Lake with this," said Baum.
The most likely disaster that Utahns should be prepared for is earthquakes. In an earthquake, even if your house is standing, the city will likely turn off gas meters. People can be evacuated even if their house is undamaged, so that the utilities can be turned off. Josh Baum also recommends being prepared for a long-term power outage. The Baum family can help with their products and extensive knowledge no matter what their customers are preparing for.